#1 IN TREND REPORTS
Get better custom research 20x faster, for 1/10th the price.
Relied on by
We have the #1 most exciting, AI-driven trend reports and 3 BILLION pageviews to prove it
Trend Hunter is the world's largest, most popular, trend report and consumer insight platform because of big data, Artificial Intelligence and our award-winning market research methods. For context, we're 10 years old with 3 billion views of data, 3 million fans, 450,000 articles and roughly 30x more traffic than other trend firms. We're founded by a New York Times Bestselling
innovation keynote speaker
who grew a $1 billion portfolio for a bank, based on data, consumer insight and analytics. Leveraging that, we've created Trend Hunter like a giant innovation focus group that 235,000,000 people have been a part of, leading to the best trend report research and consumer insight because of big data.
Imagine 250,000 people hunting ideas for you, a 235,000,000 person focus group & AI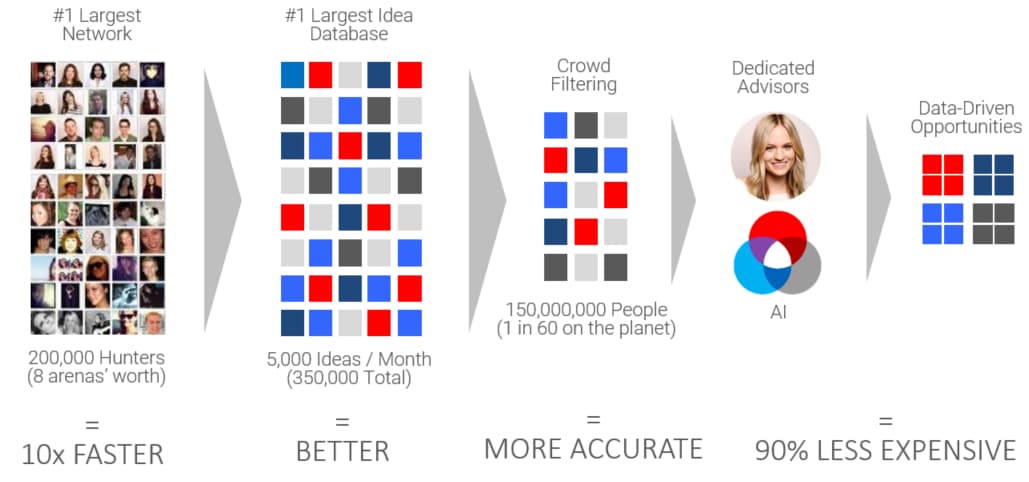 "Trend Hunter is a great resource because it's all about simplifying the chaos. There's a lot in this world, and we hear about trends a lot, and Trend Hunter helps us simplify and make it a lot more palpable."
- Consumer & Marketing Insight Manager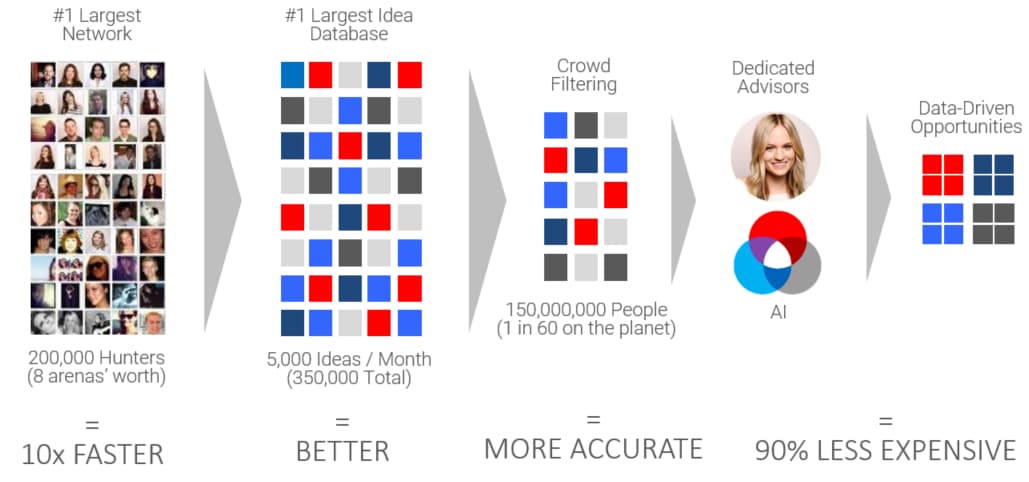 OUR METHODLOGY VIDEO
How we use AI & humans to research 20x faster
The result? Our clients get BETTER custom research 20x faster for 1/10th the price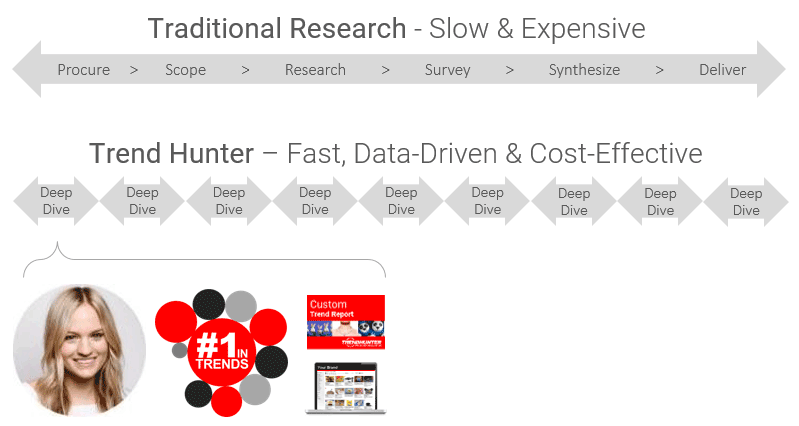 "Trend Hunter Advisory is key, because it opens your eyes. Take 20 minutes, go in another room and look at what's happening in the world, look at what Trend Hunter is feeding you, because that's going to be the most important 20 minutes of your week." - Global Head of Innovation
We offer five levels of Trend Reports, so you can get the most from our platform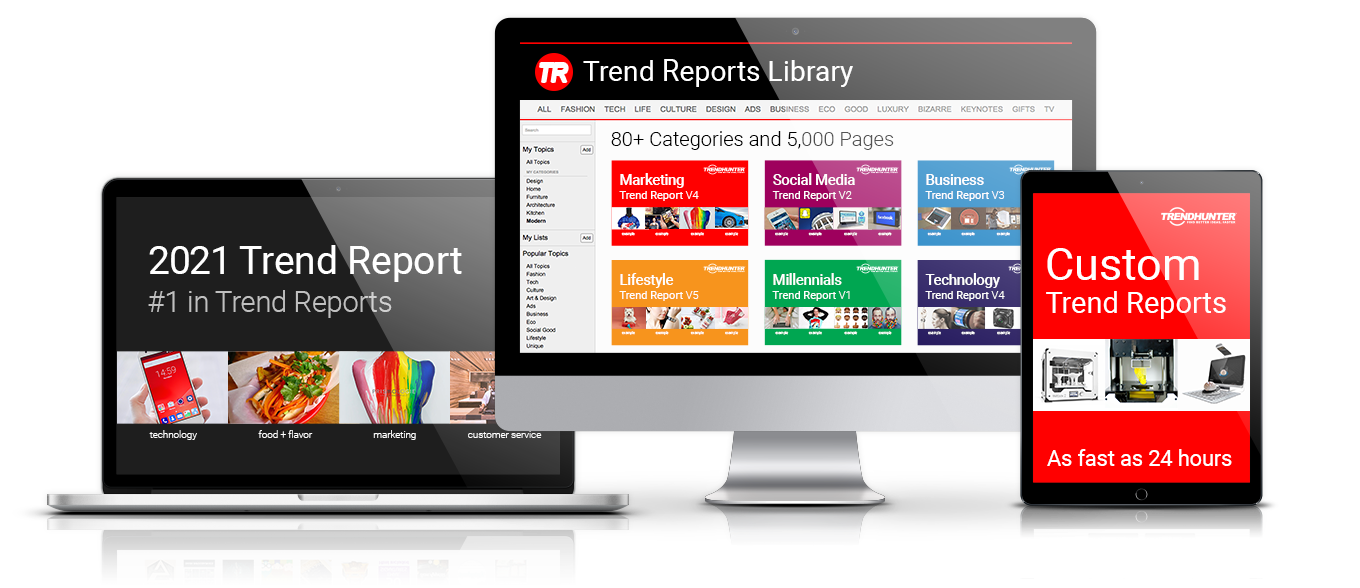 1. FAST, CUSTOM TREND REPORTS

Get custom reports on almost any consumer topic in as little as 24 hours, for as low as $1,999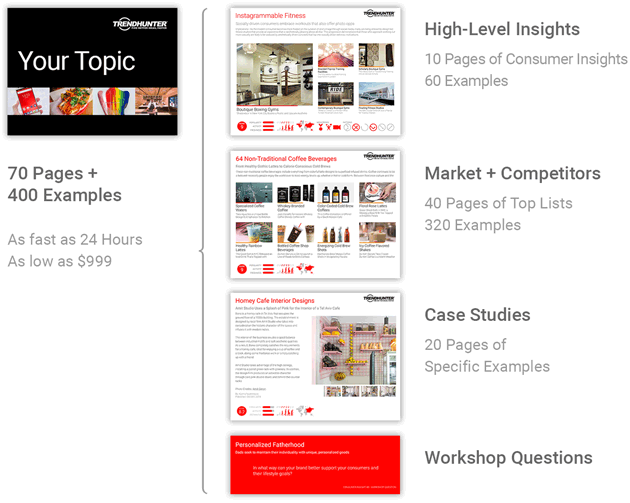 Join HALF of the world's most powerful brands who rely on our fast, cost-effective, custom research. Our 235,000,000 person focus group allows us to extract steps & costs.

"The custom reports really speak out to us. There is a lot of information out there, but filtering is really difficult. What makes the difference is having somebody who begins to understand what we are doing, who can really help with that curation... a great resource." - Creative Director
2. CUSTOM TREND PRESENTATIONS & WORKSHOPS

Bring trends to life & create a culture of innovation with our exciting presentations, webinars & workshops
Every week, top-tier innovators like Red Bull, Hasbro, Starbucks and GE rely on our
best innovation keynote speakers
to ignite creative thinking and innovation.

"Trend Hunter is a great resource because its all about simplifying the chaos. There's a lot in this world and we hear about trends a lot and Trend Hunter helps us simplify and make it a lot more palpable."
- Consumer & Marketing Insight Manager
3. PREMIUM 5-YEAR TREND REPORTS

Accelerate your strategic planning and long term forecasting with our premium reports about the future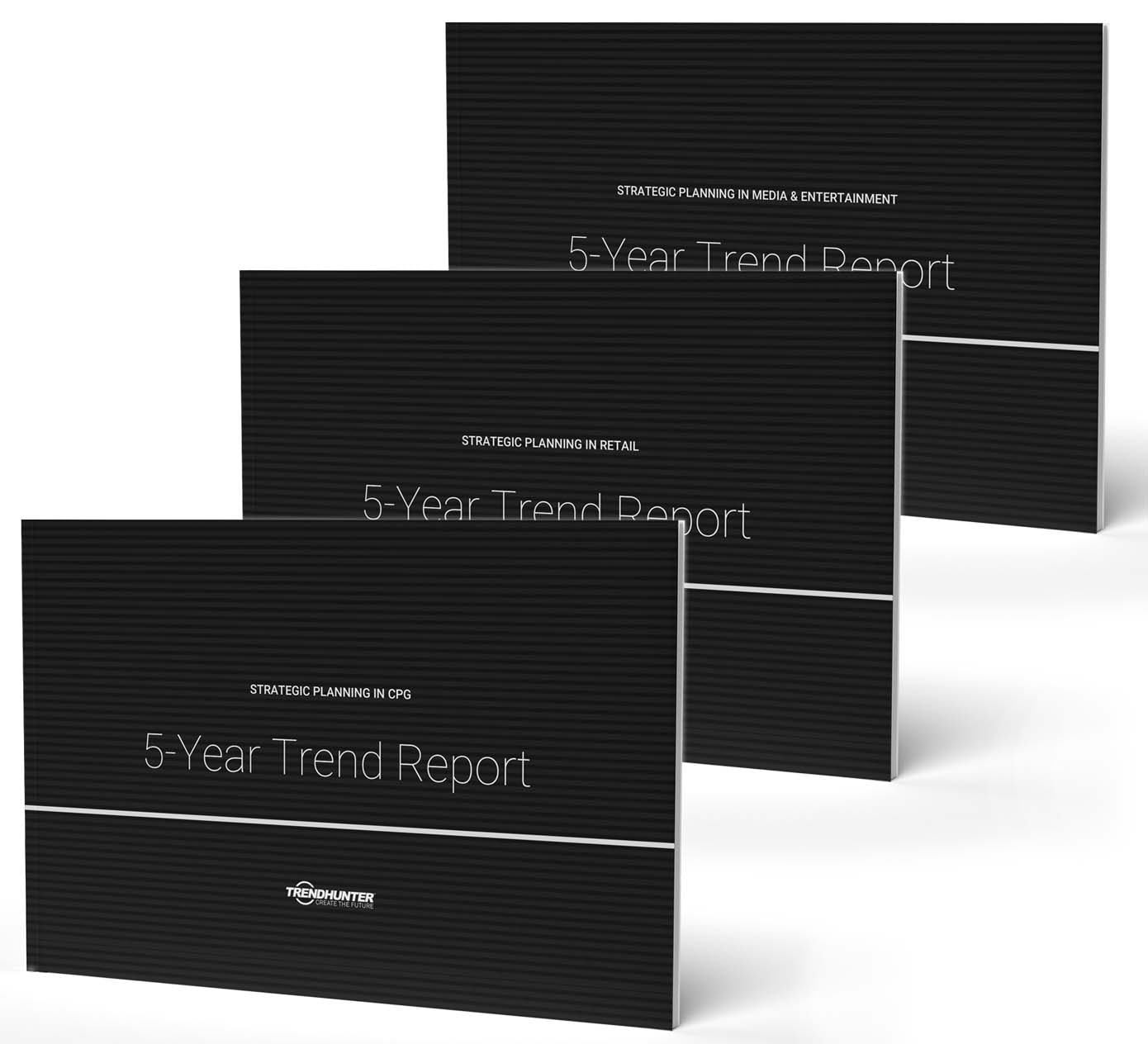 The Premium 5+ Year Trend Reports are premium well-researched guides written by Trend Hunter Futurists who specialize in innovation and change. Each report covers the macro forces and trends that will play out in the next five years.
Unlike our traditional custom trend reports, this report takes a longer term view beyond the consumer trends, looking at the macro forces which have the potential to dramatically impact your company.The 5+ Year Trend Report has been created to plug and play into your strategic and business planning.

"No service out there captures Consumer Behavior as well as Trend Hunter" – Creative Development Manager, Ideation
5+ Year Trend Reports
4. THE TREND REPORT LIBRARY

Unlock 80+ categories of 2021 Trend Reports and Consumer Insights for one low price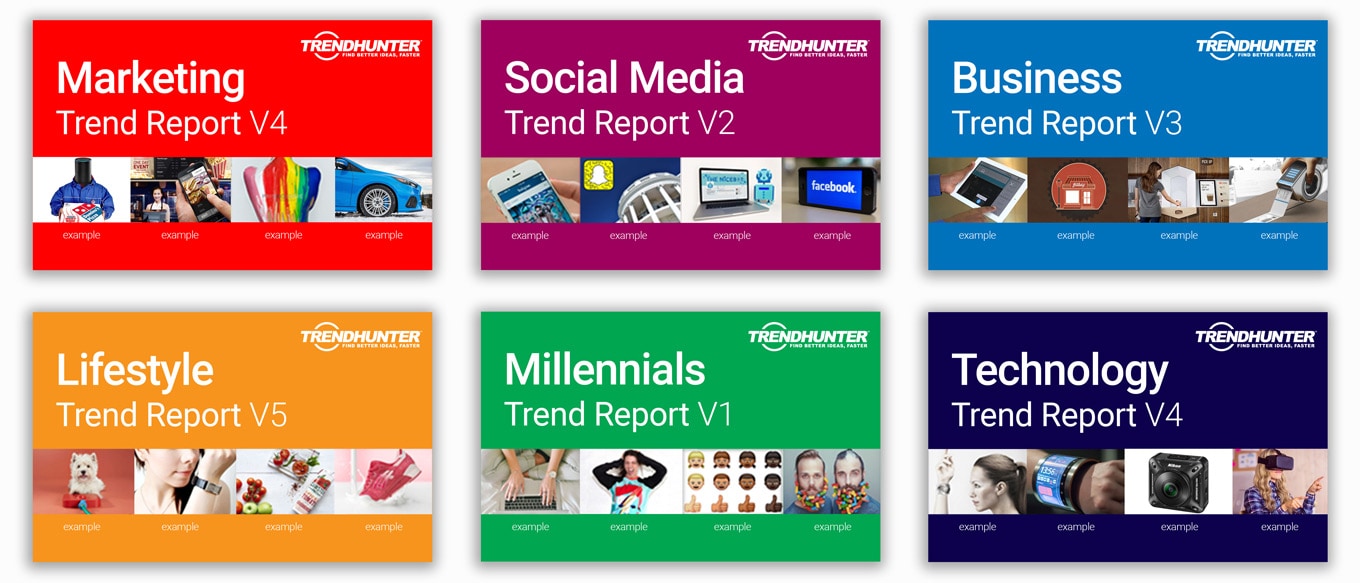 More Categories & Samples
INSPIRING CONSUMER INSIGHT - Our 2021 Trend Reports features data-driven consumer insights loaded with examples hyperlinked to full articles.
SCORING & VALIDATION - Instead of using gut instinct, like every other trend firm, we've measured 3 billion choices from 235,000,000 people and every page includes age, region and gender demographics with measures of: popularity, interest level and freshness.

"We love the new Trend Platform. We believe it's awesome. It's a great way to look at what consumers are looking for in the future and we invite you to use it!" - Sr. Insights and Planning Manager
5. THE 2021 TREND REPORT

Better understand your consumer with our top 100 data-driven, need-to-know opportunities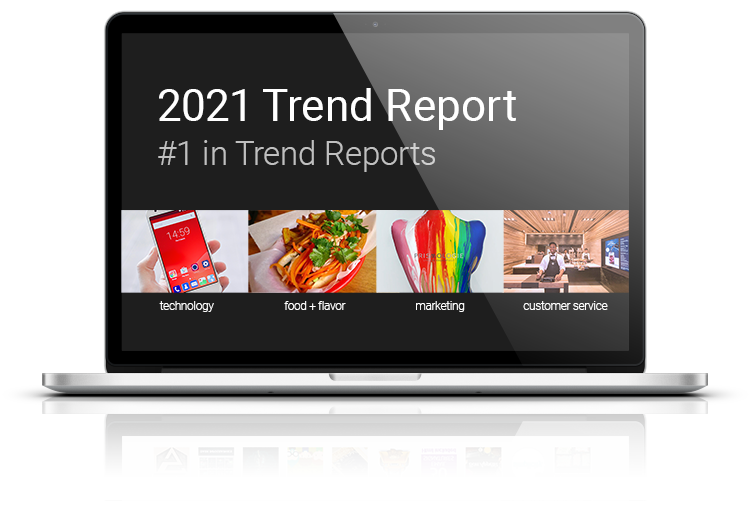 Join 10,000 brands who enhance their decisions with our most popular trend report. The
2021 Trend Report
features 100 pages of data-driven consumer insights and opportunities, hyperlinked to 500 additional examples on Trend Hunter. This annual report is worth $1,500, but this year it is available as part of our full trend library or FREE to market research, insight and innovation professionals.
$1,500
INTERACTIVE RESEARCH

Our reports are presentation-ready, hyperlinked to examples, and loaded with data, demographics, insights & infographics in 3 exciting formats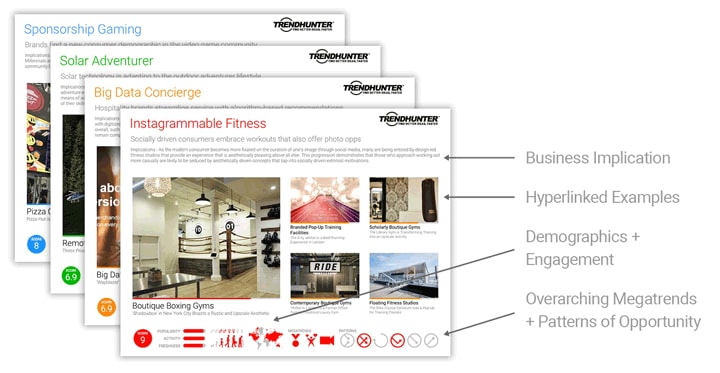 Every page includes 4-10 featured ideas hyperlinked to full articles, so when you get inspired, dive deeper. A typical report might include 70 pages of insight with 300 hyperlinked examples, so you can digest quickly, or further explore each intriguing concept.
TREND REPORT VIDEOS & TREND KEYNOTES

Get inspired by our 2020-2025 Trend Report video, trend keynotes and trend content

If you want a sample of our content, check out our video of the Top 20 Trends for 2020-2025 and download the full 2021 Trend Report. Our top trends for 2020-2025 are each tied to one of our 18 Megatrends to illustrate long-term shifts. (Note that these are the top 20 micro-trends, which are shorter term and more specific than our megatrends and higher level trend frameworks.)
THE #1 TREND DASHBOARD

Explore beyond your reports with your customizable version of the #1 Trend Platform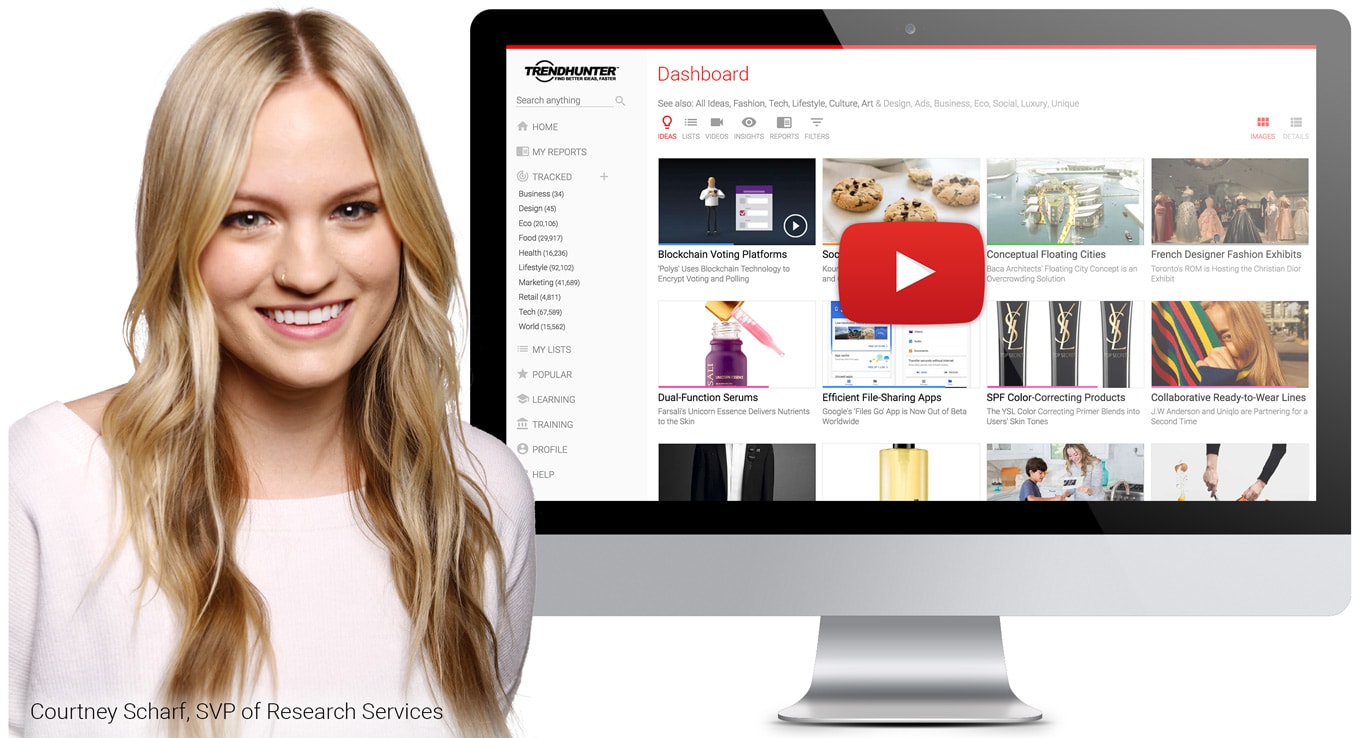 i. Full TrendReports.com Library - Access your 80+ categories of trend reports
ii. The #1 Trend Database - Explore 450,000 trend-based innovations & 5,000 Insights
iii. Individually Customizable - Track 10,000+ topics, save lists, filter noise, find inspiration
iv. eLearning - Up your trend & innovation skills with training & 3,000 eLearning videos
v. Custom Trend Newsletters - Stay on the cutting edge with your favorite topics
Dashboard Features & Benefits
SAMPLE TOPICS
Our clients have relied on us for over 8,000 custom reports
Here's a list of sample topics, but realistically get much more customized.
START NOW + FREE REPORT
Get our 2021 Trend Report FREE (worth $1,500)
& learn how we accelerate 900 brands, billionaires & NASA