Innovating for Untapped and Unfulfilled Demands
Malcolm Stogo, Owner, DF MAVENS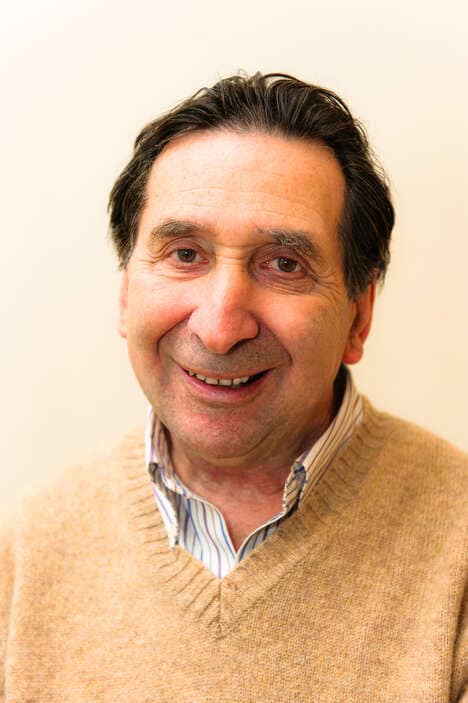 In 1984, President Ronald Reagan designated July as National Ice Cream Month to officially commemorate the frozen dessert as a national enjoyment that fully 90 per cent of the U.S. population consumed.
Thirty years on, in 2010, the ice cream industry generated total revenues of approximately $12 billion, with take-home ice cream sales accounting for about $7 billion of that market's total worth, according to the International Dairy Foods Association. Even before the day Reagan recognized ice cream as a national driver in people's dessert choices, however, there was a noticeable segment among the remaining 10 per cent of the population who remained largely underserved of the dairy delight.
It is that void in people's lives that prompted Malcolm Stogo, founder and owner of Fal Foods Worldwide and DF MAVENS, to produce a dairy-free, no sugar-added product that could be consumed by everyone – from those who choose to eat vegan, to those with lactose intolerance or contend with other dietary issues such as diabetes.
Since the idea to use alternative base formulas was first brought up six years ago, DF MAVENS now incorporates ingredients like soy, almond and coconut bases to create over 20 sumptuous flavours that allow for those needing to make personal health-conscious choices to freely consume ice cream.
As an indication of the long-hidden demand for a non-dairy ice cream, DF MAVENS was awarded first place for the Best New Vegan Dessert at Expo West in March 2013, two months prior to the ice cream being put into production.
With three decades of experience and six published books, Stogo has consulted for companies like Häagen-Dazs, Stonyfield Farms and TCBY. He is also credited with inventing some of the world's most recognizable ice cream flavours, such as Cookies 'n Cream, Milky Way and Strawberry Cheesecake. However, the challenge of continuing to innovate ice cream flavours for what he considers will be the next major growth area in the ice cream market – those with dietary restrictions – continues to draw him to the allure of creating radical and delicious new flavours.
Six questions with Malcolm
1. What was the thinking behind creating a non-dairy ice cream in DF MAVENS?
I love the challenge of creating something, but for me to fall in love with something that wasn't dairy was a huge undertaking. One of the biggest things I believe that really needs to be explored and understood by many people is the beauty of non-dairy. There's many reason why people like non-dairy; one is because some people have different lifestyles of wanting to be vegetarian or eat vegan, and others who frankly are lactose intolerant or have diabetic issues.
Lactose intolerance and diabetes are the next new range of major growth in the so-called frozen dessert business. The way I think about lactose intolerance is, fifteen years ago, no one talked about the word lactose intolerance. What people said then was 'I have a stomach ache.' It was almost like mental illness – no one talked about it – and now everyone's talking about it. The reality of it is, lactose intolerance is growing at a pace on average of about five to eight per cent a year around the world. In the United States, [the percentage of people with lactose intolerance] is probably about 20 per cent, so it's huge, and it's growing.
2. How did you want DF MAVENS to fill that demand?
Ten or 15 years ago, the products in the market for vegans and vegetarians fit the idea, but never tasted good. The people who were vegan had no choice, they had to buy only what was available. When we developed DF MAVENS, we wanted people to enjoy it and say this is really delicious. We weren't just interested in having a non-dairy product. We wanted people to say this almost tastes like ice cream. That was the key – to make it taste like ice cream even though it wasn't ice cream and make it taste fantastic – and I think we've achieved that.
3. Why has this become a major growth area today?
It's a lifestyle change and young people are starting to ask questions in terms of what they're putting into their bodies. Up until a few years ago no one really paid too much attention to the nutritional labels in a store but I think young people are really driving this and they're asking questions about what's actually in a product, which is very interesting … I believe that 10 years from now, the issue of diabetes is going to be much greater than it is today, and it's going to be a worldwide problem. I'm really looking at the no sugar-added business to really grow substantially over the next 10 years because the issue of diabetes is getting bigger and bigger.
4. You're credited with being the inventor of Cookies 'n Cream ice cream. How did that unfold?
Forty-five years ago, we went to the supermarket, we bought Oreo cookies, broke them into large pieces, made some vanilla ice cream and put them in the ice cream. Before we knew it, we had cookies 'n cream. Did I know what I was doing? Probably not, but it worked. The idea is to be able to take chances and be able to innovate. Not everything works, but there's an old saying that, "If you throw enough things against the wall, something will stick." It's the same philosophy in our research and development.
5. What's the biggest challenge you face when innovating?
The biggest challenge I find is that after we get to innovate on something, it's the ability to be able to put it in the marketplace in today's world. The world today is a lot different to the world I started out in 40 years ago, where you developed a product, brought it to the store and you'd be selling it the next day. In today's world, that doesn't happen that way anymore.
6. What is it like competing against large conglomerates against the likes of Nestle and Unilever for a niche ice cream brand like DF MAVENS?
Honestly, if you persevere enough, you can compete very well. I think the market place today is very open to innovation. If you go into a Whole Foods store today and look at the frozen food section of where ice cream is, you'll see maybe 35 to 40 brands, most of them small companies. The two biggest brands – Häagen Dazs and Ben and Jerry's – were the two biggest ice cream companies but now they are owned by two large conglomerates in Nestle and Unilever, giving companies like ours the ability to stay nimble and innovative.