Disruptive Innovation
Anna Mowbray, COO, Zuru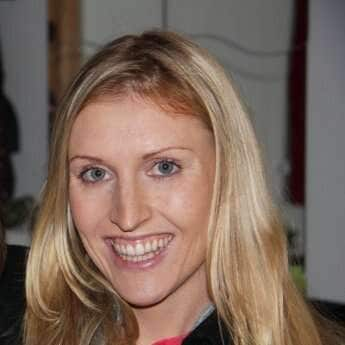 Zuru is a company to watch out for. The NZ-owned, China-based manufacturer is quickly becoming a disruptive force in the category and doesn't appear to be losing any steam. Zuru's COO and owner, Anna Mowbray, has a passion that is almost palpable. Their tight knit team is focused on bringing fun and innovative products to the market that stand out on the shelves. Zuru's strict control over its manufacturing operation allows the team to go from idea to product at lightning speed. While all of the logistical bells and whistles are great for the bottom line, for Anna, taking kids on an imaginative journey with their products.
4 Questions with Anna

1. What makes an innovative culture? How do you create a culture of innovation?

I think for us it really revolves around idea generation and encouraging it all times. At Zuru we're about fostering a culture that's built on trust and openness. Our team needs to feel confident and safe in their opinions in order for them to articulate them freely, thereafter creativity and creative ideas are found. I think this communication is something we do very well within our creative team. Additionally, we really encourage constructive criticism and we encourage people to be open to building upon ideas. We want to take those ideas in their head and transition them into something innovative. It's also about ensuring that the team doesn't fear change or a challenge and rather embraces that. It's important they understand that change can really encourage and propel the growth of a company, if executed correctly. I enjoy and thrive in change and the team embrace and grow through that.

I truly think that when it comes to having a really innovative culture it starts from free flowing ideas. That then transitions into having a really innovative and creative team that can build on concepts and ideas while making them fresh. We work hard to make sure our creative team is very innovative and also encourage innovation within them and within all of the organization. We encourage our core management and influencers to travel and see what's out there. We make sure to clearly state what categories we want to move into and what the opportunities that we in upper management see within the toy industry. Then it's on the creative team and senior management team to report back ideas and to build concepts that can help to create innovation in our brands. So, it's really about free flowing idea generation at the end of the day and at the same time feeling confident about your ideas to present them well.

2. How does your team generate new ideas?

I think it just comes down to our company culture. We're based out of China and most of our creative team is either Chinese or from Hong Kong, with our branding team being western. We've created this environment where it's a family. It's a fun place to be. We have what we call our weekly creative drive. We sit down with the creative and branding teams to talk about what's new and brainstorm ideas for the company. We use that creative drive to really "drive" things forward. I think it's more about our culture, which is built on a foundation of fun and focus. We're very focused on our goals and timelines.

Outside of the internal creative drive, we have an amazing network of inventors, toy trade experts and universities who we work with very closely. These teams really help to diversify our platform of ideas. We also leverage great sites such as Trend Hunter and Kickstarter, who are also on point as to what is trending. It's a critical element to the industry.

3. What is the biggest challenge you face when innovating?

I think our biggest challenge is timeline management. Whenever you're working on something incredibly innovative, you'll be almost revolutionizing that category. You're paving the way. That takes time and there's always unexpected hurdles as well. That timeline between engineering, marketing and branding is critical. You have to come together and overcome those hurdles within that timeline. This is something we've really been working hard to manage. We ensure we're not taking products to market until they are at the level they need to be at to really wow the trade. We understand that when you're working on innovative items it takes some time to get things right and execute well. We'd prefer to wait and launch rather than launching early and experiencing buyer fatigue when we cannot get to market fast enough. We are perfectionists on the engineering front.

4. Looking to the future, how is Zuru going to be a leader in innovation?

I think that just comes down to ensuring you're constantly striving to bring new experiences to the industry. Through previous launches we've shown that we can do that. We need to be always critiquing our business as well. We need to work hard on our core stable lines. Those are our value brands which are going to sell year in and year out. As well as the licensing side of the business that allows us to stabilize. The third frontier is the innovation part and that is the category that we want to push more heavily over the next 5 years. We want to be known as the most innovative company in the toy industry, but also be stable. Ensuring that we build and maintain great relationships is part of that. We have over 30 groups and individuals that we work with regularly to figure out great ideas, and fantastic innovative concepts. I don't see maintaining our innovative stance as a problem. It's more about executing that next idea well and marketing the innovation correctly. When it comes to innovation our engineering team is one of the best in taking concepts and making them feasible. Not only do we innovate on the product side of things but also on the manufacturing side. We're constantly pushing forward. We love a challenge and are always looking for one.