Creating Awareness with Pop Culture
Thomas Oh, SVP Marketing, Big Red Inc.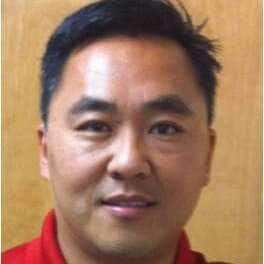 Established in 1937, Big Red started in the Southern United States and has become a renowned soda in the region with great success. With its headquarters located in Austin, TX, Big Red looks to continue its legacy by branching out in over 45 states. The company has also extended its breadth by acquiring XYIENCE Energy Drink from the UFC to expand the brand's horizons. They offer over eight flavors of Big Red and are showing no signs of slowing down.
Thomas Oh acts as the SVP of Marketing for Big Red Inc. and has been with the company for five years. He is responsible in leading the marketing initiatives for the company and its many brands. Thomas looks to continue his success at Big Red through hard work and dedication.
4 Questions with Thomas:
1. What makes an innovative culture? How do you create a culture of innovation at Big Red?
I think that collaborating to find good ideas can come from anywhere, whether it be marketing or sales. The sales team is the closest to the consumers, distributors and retailers. So we collaborate with our sales team quite a bit when looking at innovation, promotion and new product development. Collaboration is key for an innovative culture.
2. How do you identify trends? What resources does your team use to spot trends and consumer insights?
We are a small company, so we don't have the breadth that some of the larger companies have… we don't have a dedicated insights team. However, we do have a relationship with Dr. Pepper Snapple Group, in which it provides some access to what its consumers are saying.
We have done some exciting things though. One promotion we did was with the app Dubsmash. We discovered this app back in March before it blew up. The promotion was with Dubsmash and Terminator Genisys… we took the idea to Paramount Pictures and they loved it. Talk to anyone under the age of 25 and they know what Dubsmash is. No one on our team knew what it was, but the very next day, the older people were bringing Dubsmashes of their kids into the office. These things are always emerging so we have to keep our ears to the ground. Social media keeps trends moving fast all the time. We had over seven million interactions with the Big Red Terminator Genisys Dubsmash campaign with a million dubs being created in just a two week span.
3. What is the biggest challenge you face when innovating?
Everything is always changing so quickly. When talking about Dubsmash and how successful it was… we don't know what will be the right way to reach folks until a few weeks before we launch a campaign. Since things are changing so fast, we wouldn't want to start developing a social media campaign to accompany our in-store summer promotion until March of next year. If we plan something now, it's going to be irrelevant by the time we roll it out.
4. Looking to the future, how is Big Red going to be a leader in innovation?
I think we can achieve this in a couple of different ways. For Big Red, our main soda, we are still generating awareness. We have done things like partnering with movies to drive this awareness and working with the latest social media apps. With some of our other brands, like XYIENCE Energy Drink, we innovate by repositioning the brand in a new way. XYIENCE is a traditional 16-oz energy drink that we bought from the UFC that was seen heavily advertised in the octagon. We saw an opportunity here to broaden the target for XYIENCE, being a zero sugar, zero calorie energy drink. This appeals to a much broader category than just MMA enthusiasts. For a small company like us, we are battling to take it away from what energy drinks are doing traditionally, like sponsoring extreme sports. Down here, college football is huge, so we are relaunching our promotions around this. We are looking to do things like tailgate sampling, so as you see, we are trying to pivot away from tradition to be a leader. This is how we are being innovative, by being a scrappy underdog. If we position ourselves right, we can expect a lot of growth. We are innovative not so much in product, but rather in terms of promotion and positioning… we are trying to do things that other brands haven't heard of or wouldn't historically do.