Innovation Through Understanding
Brad Pederson, President & CEO, Tech 4 Kids Inc.
Related Trend Reports
Art & Design
,
Babies
,
Branding
,
Business
,
Home
,
Life
,
Life Stages
,
Lifestyle
,
Marketing
,
Retail
,
Toys
,
Youth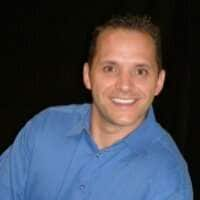 As President and CEO at Tech4kids, Brad Pedersen has only one mission: deliver wow moments and create smiles. As straightforward as that sounds, keeping up with today's ever-changing market is not. However, Tech4kids isn't your typical toy brand. With products like the innovative Snow Riderz and the Outer Active Rumble Fists and Spar bags, Tech4kids products have a level of excitement that's hard to match. For Brad, it's a matter of adapting, paying attention to the consumer and creating great partnerships that fuel the innovation process.
7 Questions with Brad:
1. How do you create a culture of innovation at Tech4kids?
We're big believers in the fact that hiring the right people never costs you anything because of the value they create. Once you have the who, it's about the what. Then you do your best to get the most out of them. I'm a big fan of Ed Catmull of Pixar Entertainment and his approach to creativity. He talks about creative abrasion; a tactic used to get through difficult conversations and get the best results. Really, it comes down to people's willingness to hustle. We've been fortunate to surround ourselves with high caliber people.
2. Do you have rituals for resetting your team for creativity?
We're constantly looking at the trends of what's happening. We have people monitoring the Twitter sphere. Looking at what's going on at Kickstarter, Indigogo and other social media. We mine those outlets for inspiration and ideas. We have a collaborative process where we meet on a regimented basis with our key members. We've seen ideas come from the most uncommon places. We really believe in putting our minds together for the best outcome.
3. Do you find inspiration or ideas from adjacent industries?
Yes! The sporting goods industry would definitely be one. We look at fashion to certain extent as well. Those are the two that stand out the most. Also, consumer electronics affects us all the time. We're constantly looking at what's the next big trend and how do we capitalize on that. Something like a kid's digital projector may not have been economically viable maybe even a year or two ago. With all the changes in technology, we're able to look into something like that and make an opportunity from it.
4. What is the biggest challenge you face when innovating?
Probably understanding how the competitive landscape is shifting because things are moving so quickly. We'll be working on this great idea and all of a sudden we see something on Kickstarter that makes us say "Wow, how'd they do that?" We've been looking closely at 3D printing for a long time. It's and exciting space but it is also daunting based on the technology currently available.
5. Have you identified any gaps in your innovation process that you're looking to improve on?
We'd love more access to information. We want to know, more accurately, what the competitive landscape looks like, what's coming down the pipeline and what's trending in areas we may have blind spots in.
6. In what ways are you actively investing to enhance innovation, or are you satisfied?
We have three approaches. We have an internal advance concept team that are tasked to look at opportunities three to four years out and work on them from an R&D perspective. We also work with outside inventor groups who are tasked with specific projects. Finally we take in third party inventions. Beyond that we have a pretty active ear to the ground approach for finding trends.
7. Looking to the future, how is Tech4Kids going to be a leader in innovation?
I think our company is set up for speed to market. We liken our competitive advantage to when the climate changed and the dinosaurs died. The mammals could adapt and the dinosaurs couldn't. We're in a state of rapid change economically. Our ability to adapt, move quickly and anticipate is what gives us an edge. All of the things we do to constantly bend in new ideas helps us respond quickly.