Personalized Innovation
Mallory Fosdick, Director of Marketing Strategy at Neiman Marcus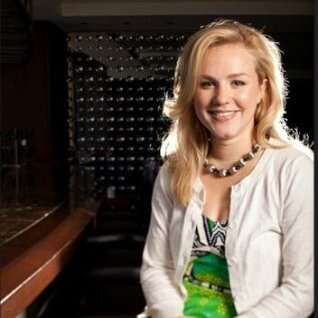 Neiman Marcus is a 108-year-old high-end luxury brand with a rich history in the United States. While areas like New York were becoming known for luxury fashion, Neiman Marcus was the first company to bring high fashion to Dallas, Texas. The company currently operates its traditional stores, an outlet-style division, and an e-commerce outlet at neimanmarcus.com. Despite Neiman Marcus's rich historical legacy in the United States, it has continued to innovate the luxury fashion market and is second to none in creating an amazing customer experience for every single shopper. Mallory Fosdick, Director of Marketing Strategy, reports directly to the CMO and is helping to position Neiman Marcus for the future.
5 questions with Mallory:
1. What makes an innovative culture? How do you create a culture of innovation at Neiman Marcus?
Creating that type of culture can be a particular challenge for old brands like ours because we don't want to lose our heritage, but still have to find a way to innovate. Internally, you have to constantly bring in new blood and make sure you hire people with diverse experiences to jolt those innovative juices. We've employed some sprint-style strategies where we pull a temporary team together – usually for about 2 weeks – to focus on brainstorming a specific topic to drive innovation in that area. Our teams are generally diverse in their backgrounds and experiences as well, which ensures some cross-pollinating between members.
Having an innovative culture also relies on having some dollars carved out of the budget so that people can engage in the types of activities that spur innovation. I was actually able to travel recently to Silicon Valley and learn a lot from Google and the other tech companies down there. Just being allowed the time and money to take trips like this one helps us constantly innovate and generate fresh ideas that we simply wouldn't be able to generate sitting in our own office all day, every day. We're really lucky at Neiman Marcus to have leadership that recognizes the value of these activities.
2. What is the biggest challenge you face when innovating?
We're in a pretty unique position at Neiman Marcus because the standard 80/20 rule (that 80% of your profits is generated by 20% of your customers) is even more pronounced for us; we have a very strong group of core, returning customers who generate the vast majority of our revenue. When so much of your profit comes from such a small group of dedicated shoppers, you don't want to adopt anything that's too disruptive. So alienating our loyal customer base is the big issue we run into when innovating.
3. How do you find ideas from adjacent industries? Or do you focus mostly on your category?
Technology is for sure one field that we try to keep on top of. Because we're in the luxury environment we have customers who are early adopters, especially of newest technologies, and therefore many have both a mobile phone and a tablet. The use of smartphones and tablets in-store is changing the way our customers shop and one thing we are currently looking into is how to translate wearable technology into our luxury fashion market. One consumer insight innovation we've been developing recently is that we equipped all of our in-store sales associates with iPhones and began using an app called iSell to track consumer information at a micro level. With iSell, associates can see individual consumer history, preferences, etc. when they come into a store and then tailor the in-store experience specifically to that customer. A lot of our innovation at Neiman Marcus is heading in this direction.
We also look at the luxury auto and insurance markets for ideas; not because they're particularly innovative spaces, but because they are fundamentally a relationship business. When industries share your mission as a company you can learn from them, regardless of what industry they belong to.
4. How do you identify trends and how do you ensure you get insights your competitors aren't getting?
We have a whole team of professional buyers with decades of experience that keep us on the cutting edge of consumer trends. We use a lot of different resources to stay on top of the newest trends; attending New York Fashion week, subscribing to WGSN, etc. but for the most part it's organic and flows from our regular business activities and the innovative culture we foster at Neiman Marcus.
At the end of the day we have a lot of confidence in our team to be sure they have their finger on the pulse of fashion, tech, and business. It's less about how to expose our leaders to innovation and more about how to pick and choose the right ones to be part of our organization. We have an extraordinary customer insights and analytics team that is amazing at AB testing and we're confident in all of our people. Some ideas you're going to miss, but I think we have a great setup to ensure we capitalize on the right ideas.
5. Looking to the future, how is Neiman Marcus going to be a leader in innovation?
Our mantra is achieving personalization at scale; no matter what platform you choose to shop from, at Neiman Marcus you'll get a highly personalized, excellent customer service experience. We achieve this through a tremendous amount of data, great technologies, and a relentless focus on our customer. That is what will drive us as a company going forward. I don't think you can ideate and deploy an innovation while thinking about what it can do for the company, you have to be thinking about what it can do for the customer.