ALL > Fashion > Fashion for Men Trend Report
---
Fashion for Men
Pro Trend Report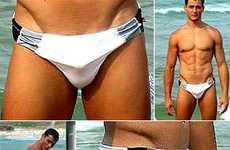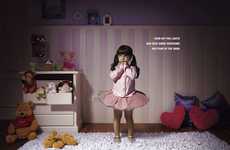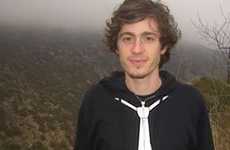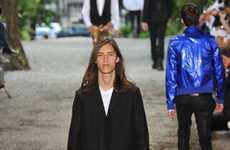 Male Lingerie
Treasure Hunting in Products
Masculine Eccentric
Golden Men
Nov 4, 2013 - Copyright © Trend Hunter Inc. This report is for your immediate team's use only. Please do not distribute, publish or present outside your team. Brought to you by Trend Hunter, the world's most popular, largest trend network, fueled by more than 100,000 contributors and a billion views of data. We help creative innovators like you Find Better Ideas, Faster™
45 Pages of Fashion for Men PRO Trends
(With 225 Hyperlinked Examples!)
Every day, top-tier innovators rely on our idea-filled fashion for men reports to identify new opportunities, make better decisions and deep dive new markets.
About the Fashion for Men Report
The Fashion for Men Trend Report comprises trends and patterns found within the menswear industry. Though menswear has been traditionally considered a smaller subsection of the fashion industry, today, men's fashion is gaining more ground among designers and consumers. The role of fashion among men has changed drastically, with men's accessories, men's haircuts, men's suits and other fashions for men continuing to evolve.
[SAMPLE]
Who It's For
Our crowdsourced research will provide a look at the menswear industry, so that whether you are a globally renowned brand like GQ Magazine or a beloved designer such as Armani, you will be provided with relevant insight into the mindset of the men's fashion consumer. The Fashion for Men Trend Report delivers important information about the changes within men's style, providing you with the tools you need to innovate and stay ahead of your competitors.
You Might Consider Custom Fashion for Men Research...
For as little as $500 per custom deep dive, our team will curate custom Fashion for Men reports to deep dive further into your project, customer segments or curiosity. Each custom report is roughly 70 pages with 300 examples, including more specific lists and examples than our off-the-shelf Fashion for Men trend report.
[Learn More]
Methodology
Unlike our competitors, who rely on gut instinct, our fashion for men research is based on Trend Hunter's massive database of fashion for men articles and 2,445,000,000 total views of data.
[Learn More]
The Fashion for Men Report
Last published on Jun 09, 2015, the Fashion for Men Report includes 45 PRO Trends (45 Pages) and 225 examples of fashion for men market research and fashion for men consumer trends related to: men's fashion, menswear and fashion for men trends. The report includes all of our Fashion for Men research collected over the last few years (roughly 25% of the collection is from this year.)
Report Contents
• 45 Fashion for Men PRO Trends = 45 Powerpoint Pages
• 225 Fashion for Men Examples
• Additional Niche Reports (with a full subscription):
Footwear
,
Watch
,
Glasses
,
Handbags
,
Suit
,
Photo Editing
,
Heels
,
Street Fashion
,
Swimwear
,
T-Shirts
,
Lingerie
,
Accessories
,
Bags
,
Boots
,
Couture
,
Denim
,
Magazine
,
Ring
,
Jeans
,
Leather
,
Fashion Show
,
Geek
,
Dress
,
Beauty
,
Space
,
Cologne
,
Mascara
,
Clutch Bag
,
Jewelry
,
Ankle Boot
and more!
Sample Fashion for Men Pro Trends
Each Fashion for Men PRO Trend is on its own slide with implications, a quantified score, and examples linked to online fashion for men articles, videos and images. Examples:
PLUS 39 more Fashion for Men PRO Trends and 225 examples!

---