Updated Design: Reinventing Classicism for Modern Markets
Related Trend Reports
Art & Design
,
Design
,
Fashion
,
Hip Fashion
,
Humor
,
Internet
,
Lifestyle
,
Luxury
,
Modern
,
Photography
,
Pop Culture
,
Print
,
Tech
,
Watches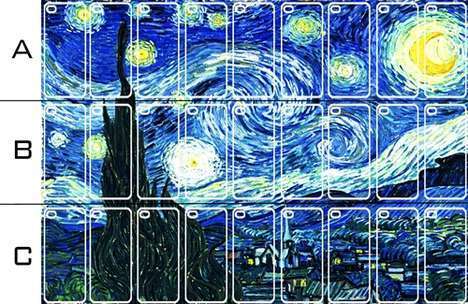 With a culture that consistently demands novelty, there is a growing demand to accommodate with updated design and ingenuity that results in vastly appealing products.
Being aware of the market's demand for innovation has made for a tendency to reinvent beloved classic products.
By giving classic pieces a modernized update, the appeal of a product increases tenfold as it draws in a broader consumer market. This broad spectrum of demographic appeal becomes advantageous as it appeals on a larger scale to those with purchasing power.
Not only do products appeal to consumers who seek the latest in design, but also to older individuals who appreciate a revamped approach to a beloved product. With this knowledge, a few innovative firms have taken to transforming classic motifs into new age feature-infused pieces of modernism.
One modernistic product that is exemplary in this old-meets-new trend is
Serendipity from Hoang M Nguyen
of CREATIVEsessions. This gadget resembles a classic timepiece similar to a pocket watch. Though the product appeals to nostalgia for a simpler time, it is also highly tech-savvy in its approach to social networking. This timepiece shows off a knack for fusing a world of new age media with vintage appeal.
Innovative products that seamlessly marry nostalgia and modern design have proven successful with their ability to appeal to a wide spectrum of consumers. Trend Hunter's
Art and Design Trend Report
highlights selling nostalgia as a prime marketing strategy, and also delves into many other successful ways to take product design to the next level.