3 Examples of Exceptional Out-of-Home Advertising Strategies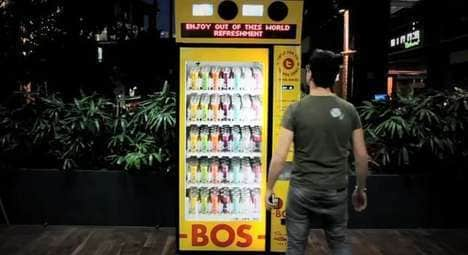 Out-of-home advertising may seem to have taken a backseat to social media marketing, but innovation is still incredibly important to this approach. With technology making more incredible strides than ever before, brands are developing engaging, striking and effective out-of-home campaigns.
SunSmart Australia.
Mixing both a sample marketing strategy and out-of-home, SunSmart Australia put together a memorable campaign for its sunscreen products. The bus poster emphasized the selling point of safety for its product, and did so in a way that was striking enough for people to take notice of. Despite the visual intrigue of the ad, however,
SunSmart
increased its effectiveness by adding a dispenser, where people could sample the company's sunscreen. Mixing together gratuity and shock factor, this effective campaign surely left an impression on its viewers.
BOS Sampling Robot.
The
BOS Sampling Robot
was a campaign that impressively made the most of sampling as well as social media as a way of spreading the message of the campaign. The company set up public vending machines that operated by having consumers tweet a designated hashtag in exchange for a free sample of the beverage. Automating the sampling process while making an impression on social media is a powerful combination when it comes to out-of-home marketing, and should be considered when coming up with a plan.
IBM Smart Ideas for Smarter Cities.
This campaign highlighted a whole other aspect of out-of-home marketing than can be overlooked: providing value to the consumer in a way that doesn't include sampling. This truly forward-thinking campaign involved the installation of structures, branded with IBM logos, that actually improved people's lives. Whether it was shelter from the rain that wouldn't otherwise be there or ramps to help people get around easier, this campaign made a difference in the lives of those who interacted with it.
Though seemingly more old fashioned than other types of advertising, out-of-home marketing can be adapted and reinvented in remarkably effective ways. For more information on how brands are staying ahead in the advertising world, take a look at Trend Hunter's
Marketing Trend Report
.