Millennial Marketing and How Brands are Rebranding to Appeal to Generation Y
Related Trend Reports
Art & Design
,
Branding
,
Design
,
Eco
,
Fashion
,
Food
,
Games
,
Interactive
,
Lifestyle
,
Marketing
,
Pop Culture
,
Print
,
Tech
,
Youth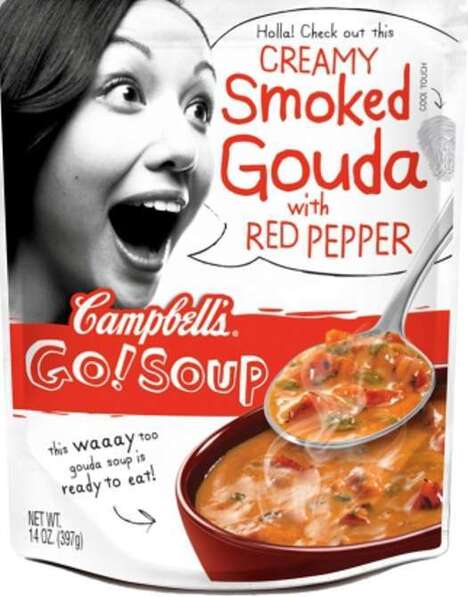 Brands are increasingly focusing their efforts on Millennial marketing, with the hopes of capturing the attention of this large and influential generation. When it comes to size, Millennials (or Generation Y) outnumber Baby Boomers, and in terms of marketing influence, those in this consumer group often make decisions based on their peers and are generally more passionate and outspoken than those from the previous generation. Millennials also have more buying power than their parents. Thus, Gen Y'ers represent a huge opportunity for marketers, and many brands are attempting to rebrand and reposition themselves in such a way as to appear young, hip and against the grain.
Recently on Trend Hunter, we featured an initiative by the family restaurant chain Applebee's. Although Applebee's is known for its wholesome image, the chain recently launched a rebranding strategy comprising after-hours nightclub-style entertainment and music, called '
Club Applebee's'
, in an effort to appeal to a younger, hipper customer group. The campaign has already seen success at its Florida locations, and the brand is planning to roll it out across the country.
Another traditional brand aiming to reposition its product among Generation Y is Campbell's. The iconic soup company has launched a new
line of soups
inspired by the hipsters of Austin, San Francisco and Portland. The youth-oriented product range includes new pouch packaging and more youthful graphics (studies show that Millennials respond well to more creative ads), as well as flavors that are more ethnically diverse, such as Coconut Curry with chicken and shiitake mushrooms.
Another example is Jaguar's
latest campaign
, which features the singer Lana Del Ray. The luxury automaker has chosen to use the hip and young songstress as the face of its F-Type sports car. As The Hollywood Reporter states, "The campaign is part of a major push from the company to regain its traction among the young, hip driving elite."
Rebranding to appear more youthful may not work for many brands, and reaching the Millennial generation will be inevitably easier some companies than for others. However, no matter your industry or brand, a thorough understanding of this youthful demographic is necessary as successful Millennial marketing will be imperative to a brand's survival in the coming years as this generational group ages and gains even more spending power. Find out more about how brands are capturing the attention of Generation Y'ers and different Millennial marketing strategies by downloading Trend Hunter's
Youth Trend Report
and
Marketing Trend Report
.