How Publishers are Increasing Revenue Through e-Commerce Strategies
Related Trend Reports
Art & Design
,
Business
,
Computers
,
Fashion
,
Interactive
,
Internet
,
Marketing
,
Pop Culture
,
Retail
,
Social Media
,
Tech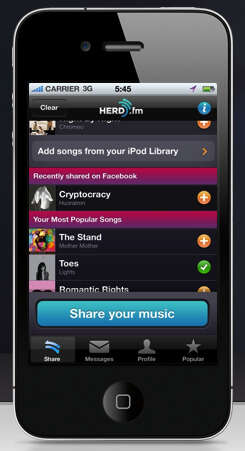 In the face of fierce competition, falling circulation and/or viewership and a decline in advertising revenue, today's content creators and publishers are looking to innovative e-commerce strategies to boost revenue. Over the last couple of years, a number of content-driven businesses have set up partnerships with retail establishments in order to sell products and consequently create another source of income. As writer Wendy Liebmann of Forbes says, "'Read-click-buy' is the new mantra."
One example is Refinery29's new shopping-driven site,
R29 Shops
, which allows readers to shop special items from designer boutiques as well as from the 'closets' of Refinery29's editors. With R29 Shops, the fashion content site hopes to increase commerce revenue, currently at 20 percent of total revenue, and give loyal readers a new shopping experience. Similarly, Lucky magazine has announced the launch of its dedicated
shopping site
MyLuckyMag.com, which will enable readers to buy items directly from the site, without being redirected to retailers' websites. According to Christine Haughney of the New York Times, Lucky is "working on revenue-sharing relationships with the retailers it is working with and expects to get roughly 3 percent to 15 percent of every sale."
Other crafty content and retail partnerships include the partnership between Vogue and Moda Operandi, which enables fashion consumers to preorder runway looks within hours of their debut on the catwalk. GQ also partnered with Nordstrom to launched NordstromMen.com, a shopping site featuring items selected by GQ editors. And launching this fall is shop.BAZAAR.com, an online shopping site by Harper's Bazaar that makes fashion items featured in the magazine available for reader purchase.
On the opposite end of the spectrum, retailers themselves are turning to content to sell their merchandise. For example, Trend Hunter recently featured Zappos's ZN app, which not only provides customers with the ability to shop directly from their mobile devices but also with interactive and engaging fashion content, such as style tips and designer interviews.
Publishers and retailers are converging more than ever before. These e-commerce strategies not only benefit brands, but they also benefit online shoppers who demand convenience and accessibility when they're shopping online or reading their favorite content site. Discover other ways the content and retail industries are changing by accessing Trend Hunter's
Retail Trend Report
and
Media Trend Report
.