The Rise of Curated Retail and Its Impact on the Shopping Experience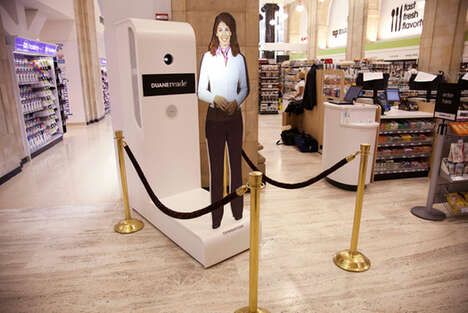 Personalized shopping is quickly becoming a major business strategy as more consumers welcome curated retail options to escape the overwhelming number of choices available to them. Curated retail ensures focused shopping and product relevancy -- it provides a customer with choices that will most interest her depending on her previous shopping choices, interactions and set preferences.
What's more, since curated choices are more authentic and influential on customer buying behavior, customers are more likely to purchase a curated product and spread the word about it to their friends, thereby allowing retailers to leverage their customer data and increase revenue. According to Krista Garcia, an eMarketer analyst, "Curated ecommerce is becoming recognized by both retailers and shoppers for its simplicity and ability to help fill an online void."
A number of curated retail innovations have been featured on Trend Hunter, showcasing just how quickly the trend is taking hold of the retail industry. One standout example is OpenSky, which launched last year with the goal of improving online shopping through curation and the use of celebrity and influential tastemakers. Another personalized shopping eBoutique is Glimpse, which analyzes a shopper's social media interactions and Facebook 'Likes' to create a personalized product catalog tailored to his or her individual tastes. The interesting thing about
Glimpse
is that it features a visually appeal pinboard-style layout, something many online consumers prefer (as indicated by the popularity of Pinterest, the social media site that focuses on curated content).
Curated retail is also appearing in the offline shopping experience. For example, Trend Hunter recently featured the IBM Research
mobile app
, a shopping app that personalizes in-store shopping by providing curated shopping information (such as deals and products that match their preferences) as the customer browses through store shelves.
Although multi-category, mass retail will never go completely away, curated retail tempers the incredible selection presented to consumers on a daily basis, thereby simplifying shopping and easing the stress of having to choose among hundreds of product choices. Find out more about the prevalence of customization in marketing with Trend Hunter's
Customization Trend Report
, and uncover more changes taking place in retail and online commerce with our
Business Trend Report
.