ALL > Business Trend Report
---
Business
Pro Trend Report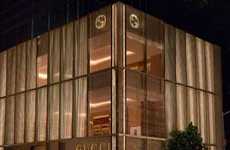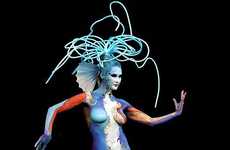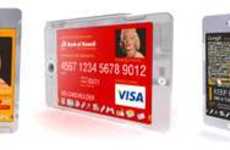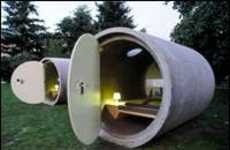 Retail Splendor
Creative Corivalry
Neoteric Banking
Remergent Social Honesty
Nov 4, 2013 - Copyright © Trend Hunter Inc. This report is for your immediate team's use only. Please do not distribute, publish or present outside your team. Brought to you by Trend Hunter, the world's most popular, largest trend network, fueled by more than 100,000 contributors and a billion views of data. We help creative innovators like you Find Better Ideas, Faster™
502 Pages of Business PRO Trends
(With 2,510 Hyperlinked Examples!)
Every day, top-tier innovators rely on our idea-filled business reports to identify new opportunities, make better decisions and deep dive new markets.
About the Business Report
The Business Trend Report offers an insightful look into the business trends and market trends shaping today's marketplace. Innovative business cards have spawned new ways of self-branding, e-commerce has changed the ways both B2B and B2C companies do business and many companies have had to overhaul their business strategy to accommodate changing consumer preferences.
[SAMPLE]
Who It's For
Any company looking for change and innovation in their business and marketing strategy will benefit from our research. Both consumer businesses and business-to-business corporations can use our research to revitalize their business plans for the coming year. Business opportunity comes from understanding the emerging patterns in today's marketplace. Stay in the know of current trends among consumers, businesses and the market with our cutting edge Business Trend Report.
You Might Consider Custom Business Research...
For as little as $500 per custom deep dive, our team will curate custom Business reports to deep dive further into your project, customer segments or curiosity. Each custom report is roughly 70 pages with 300 examples, including more specific lists and examples than our off-the-shelf Business trend report.
[Learn More]
Methodology
Unlike our competitors, who rely on gut instinct, our business research is based on Trend Hunter's massive database of business articles and 2,482,000,000 total views of data.
[Learn More]
The Business Report
Last published on Sep 22, 2015, the Business Report includes 502 PRO Trends (502 Pages) and 2,510 examples of business market research and business consumer trends related to: companies, B2B, business cards, market trends, e-commerce, business ideas, new ventures, retail, books, business strategy and business trends. The report includes all of our Business research collected over the last few years (roughly 25% of the collection is from this year.)
Report Contents
• 502 Business PRO Trends = 502 Powerpoint Pages
• 2,510 Business Examples
• Additional Niche Reports (with a full subscription):
Bank
,
Farm
,
Business Card
,
Magazine
,
Service
,
Recession
,
Microfinance
,
Display Window
and more!
Sample Business Pro Trends
Each Business PRO Trend is on its own slide with implications, a quantified score, and examples linked to online business articles, videos and images. Examples:
PLUS 496 more Business PRO Trends and 2,510 examples!

---