Fostering a 'Dream Big' Mentality (INTERVIEW)
Catherine Carter, Marketing Director, Westin Hotels
Related Trend Reports
Architecture
,
Art & Design
,
Design
,
Eco Architecture
,
Health
,
Hip Hotels
,
Home
,
Life
,
Life Stages
,
Modern
,
Travel
,
Unique
,
World
,
Youth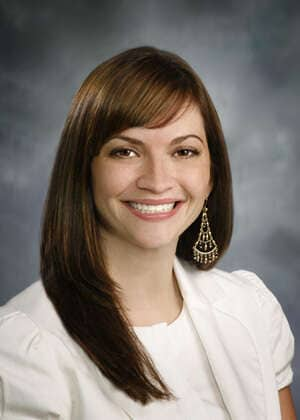 Catherine Carter has extensive experience in the hospitality industry, having been with Starwood Hotels for eight years and working in several different hotels throughout her career. This background gives her a keen perspective on various modes of operation, allowing her to apply her expertise to her current position as the Sales and Marketing Director at Westin Hotels. Not limiting herself to the hotel sphere alone, Catherine also finds inspiration in other industries, citing a recent Microsoft reception her team attended, speaking to innovation and content management.
Three questions with Catherine Carter:

1. What methods does your team use to generate creativity?
We do a lot of targeted brainstorming sessions, where we start with general brainstorming with no boundaries, and then break off into teams to focus on specific innovation projects. Brainstorming sessions with no financial and logistical boundaries help get creativity flowing. Removing boundaries helps people think deeper and in these sessions, no one is allowed to say "no" and we focus on our motto, 'Dream big.'
We have a successful program called Westin Weekends which we want to make even more engaging for our customers. We focus on areas where we excel already, such us our great bathrooms and interior courtyard, and find ways to push them forward. We ask everyone for feedback including all stakeholders such as owners, customers, counterparts and competitors, constantly looking for ways to improve. Some of our best ideas come from our front line employees who interact with customers on a daily basis.
2. Has there been an instance where another industry has influenced innovation at Westin?
We often benchmark off of Apple as a company, we have to keep opening up our eyes because we can't focus solely on hospitality. One thing I've always taken from Apple is that you don't make a product that you think customers will like, rather you see what they show interest in and create a product around that, this way you're not pushing your products on them. In this strain, we created one of the best beds in the industry, the 'Heavenly Bed' which customers loved, leading to the retail side of the 'Heavenly Bed' due to huge demand.
3. How will Westin continue to be a leader in innovation?
Everything you do has to revolve around innovation. We have discussions and feedback sessions often, looking at what we are doing well and how we can push ourselves to do better. We've made ideation something fun that everyone can wrap their arms around by creating an extensive culture around "stealing" ideas from the competition. With an exciting 'Ocean's 12' theme, we discuss the ideas we've "stolen" each week.
Looking to the future, we will continue to pay attention to our customer base demographics and psychographics and their end desires. One idea we've implemented recently is our Gear Lenders program. We noticed that our customers want to lead a healthy lifestyle and we want to integrate what we offer with what our customers need. As carry-on bags for flights are getting smaller and smaller, many don't have room for their gym gear. We've partnered with New Balance to provide workout gear including gym attire and running shoes. We will continue on with that mentality, spotting trends with our customers and thinking outside of the box for ways to solve them. Innovation is not just one thing we do, it's everything we do and we can never allow ourselves to be satisfied or stagnant with the way things are.