What It Takes to Create an Effective Viral Marketing Campaign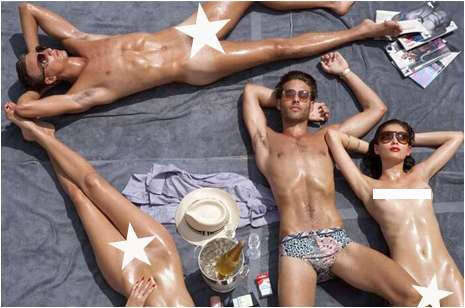 Viral marketing has been on the brains of marketers for a long time, propelling brands to devise creative strategies to get consumers to spread the message about their products and services. Word-of-mouth marketing has always been relied on as a way to promote a brand's offerings, but now, in the face of social media referrals and online advertising, viral marketing campaigns are more important than ever, especially when consumers today are bombarded with advertising left and right. As Nemanja Rodić from the Aalto University School of Economics states in his 'Best Practices in Viral Marketing' report, "...rising consumer apathy as well as advertising cost force marketers to seek new ways of successfully reaching desired audiences and establishing rapport with them."
In terms of the top viral marketing campaigns, many brands today are getting ever craftier, but the best ones always connect with consumers in such a way as to incite passion -- passion that will cause them to spread the word. For example, Trend Hunter recently featured Duracell's
Powermat campaign
, a buzz-generating campaign that was further augmented through the use of rapper Jay-Z as an endorser and spokesperson. Duracell put its Powermat wireless charging stations in New York City bars, allowing patrons to charge their gadgets on the go, effectively getting consumers to sample the product and spread the word of the new charging system.
Another example of a powerful viral marketing campaign is the recent
'Find Your Greatness'
campaign created by Nike for the London 2012 Olympics. Inspiring and enlightening, the campaign encourages people from all backgrounds to become everyday champions in whatever athletic activities they pursue. This particular campaign, as measured by Visible Measures, had an overall true reach of over 4.2 million in just one week.
Perhaps the one campaign that puts all others to shame is the Kony 2012 campaign, which shows just how viral marketing can push a relatively unknown brand into the social media spotlight. Launched by the organization Invisible Children, the
Kony 2012
campaign featured a video directed by Jason Russell that showed terrorist Joseph Kony kidnapping children in Africa to be used as sex slaves and soldiers. The video, launched on Facebook and Twitter, became one of the most watched videos by April, 2012, reports OnBoardly. Another report revealed that the video was viewed over 100 million times in only 6 days! (To date, the video has over 92 million views on YouTube.) The reason for the campaign's success is that it struck an emotional chord within viewers who strove to help the cause by sharing, retweeting and reposting the Kony 2012 message on their own social networks.
Viral marketing is all about the connection -- striking a chord within the consumer. It can be a social media campaign, a sampling event, a worldwide ad launch, or all of the above; they key is to create something that becomes the main topic of conversation and discussion among your targeted consumers, almost overnight. Discover more viral marketing campaigns launched by brands over the past year by downloading Trend Hunter's
Marketing Trend Report
and accessing our Trend Hunter PRO database for trends such as
Strategic Viral
and
Crowdvertising
.