Utilizing User-Generated Content for a Cohesive Brand Experience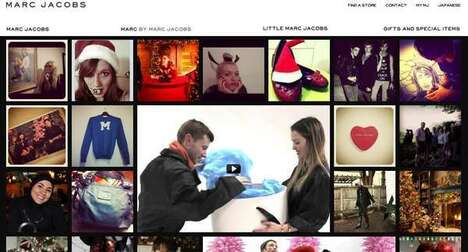 There are a number of ways that utilizing user-generated content can help a brand expand in unexpected ways and doing so is something that remains relatively low on the list for many companies. According to a study conducted by The Experts Bench, only about 46% of businesses are properly making the most out of user-generated content. What's important to note is that doing so isn't just a solid way to connect with customers, but a cost-effective solution to content development.
There are many examples of how a certain level of sharing on the side of the consumer has lead to successful campaigns with a number of crowning ones highlighted within Trend Hunter's PRO Trend
ExSHAREience
. The campaigns identify with customers because they ask for engagement and encourage them to share data. This information could then be translated into direct market research for a brand instead of simply being part of the campaign for a short while. Doing so can be simple, effective and yield limitless possibilities for a brand if utilized to the fullest potential.
The Mexico-based paper company
Scribe
took an interactive approach to utilizing user-generated content in order to create a fantastical marketing campaign. Artist Cecilia Beaven lived within a billboard for 10 days and painted the tweets he received from onlookers. The campaign sparked a surge of curious participants to log on and get involved in hopes of having their tweet painted. While this example is a direct utilization of user-generated content, taking other approaches can be just as simple and effective.
Check out Trend Hunter's
Business Trend Report
for more helpful insights to help make the most of every detail.