3 Unconventional Marketing Strategies That Will Get a Brand Noticed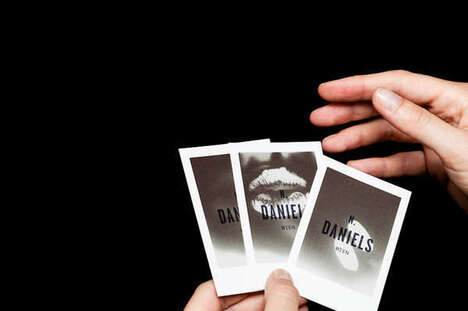 When it comes to marketing, there is a whole lot of information coming from all angles in the economy, which is why utilizing unconventional marketing strategies can help a company stand out in the crowd. There are a few key tactics that can be optimized to help produce surprising results when done skillfully and they range from overt to covert: three of them are detailed here:
Hand Out Wacky Business Cards
: In a sea of bland designs, an expertly designed business card can help grab attention to start a conversation or finish one on a high note. Design studio
Under Construction
has created heat sensitive business cards that will change depending on how they're held in-hand. This is a great parlor trick to spark up a convo with a CEO, but will also leave a lasting impression when they find it in their pocket later on.
Advertise in Unexpected Ways
: There might be a lot of different advertising techniques that can be exercised, but creating a campaign that gets true attention is a feat all it's own.
DLKW Lowe
advertised for the new LEGOLand hotels by placing miniature, LEGO-sized billboards around London and releasing the coordinates via Twitter; the campaign was adored and quickly went viral. A miniature billboard might seem like a strange idea, but performing the campaign with tact provided phenomenal results.
Offer an Experience
: Getting consumers to remember a company isn't easy because there are so many brands trying to grab their attention all the time. The
Audi Spheres Project
set up digital showrooms in Copenhagen that resembled planetariums that allowed users to experience the visual and auditory experience of Audi's new interactive control system. The project caught attention in a few different ways: the massive spheres were easily spotted in the city, they offered an interactive experience and didn't focus too much on overt branding.
Trend Hunter's
Marketing Trend Report
helps outline the most innovative tactics being practiced around the world by businesses new and seasoned, which can help spark interesting ways to come up with an unconventional marketing strategy to help move into the future with control.