Creating a More Cohesive Product with a Two-in-One Design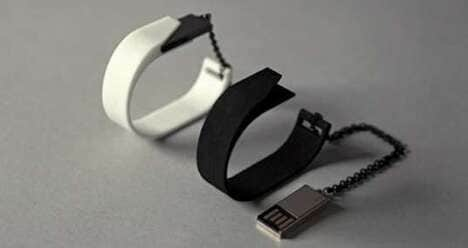 Getting multiple tasks done in a single go is satisfying and lean on time, which are just a few of the driving forces behind two-in-one design products that are becoming a more popular option for consumers. Two-in-one design combines multiple features into a singular product that can be marketed with greater strength because of perceived benefits and expands product range in new, interesting respects. Going about the two-in-one design ethos can be tricky, but several brands have done so with skill, which leaves room for potential growth in other sectors.
Taking into consideration the technology market, Trend Hunter's PRO Trend
Niche Dual Purpose
details the ways certain brands are transforming flash drives into multipurpose products that can be worn as jewelry, feature clever updates like built-in flashlights and even resemble luxury goods. Moreover, this dual functionality trend isn't just applying to the technology sector, but is spilling outwards into other areas of the market like art & design.
Furniture that does one job, but doesn't offer anything beyond a fleeting purpose is becoming less desirable by young consumers who are opting for built-in adaptability. This is featured in Trend Hunter's PRO Trend
Kidaptive Design
, which exposes the way youth products and furniture is being designed to grow with a child as opposed to simply lasting for a short while. We're seeing this throughout the design market with couches that feature built-in coffee tables or that can be easily shifted to better accommodate changing spaces. It's this notion of an adaptable product that is becoming more prevalent because of its 'one size fits all' mentality, where a single product can work for an infinite number of consumers.
For more helpful insights regarding product design and beyond, check out Trend Hunter's
Design Trend Report
.