3 Lessons Big Businesses Can Learn from Start-Up Cultures
Related Trend Reports
Art & Design
,
Branding
,
Business
,
Design
,
Furniture
,
Health
,
Home
,
Life
,
Life Stages
,
Lifestyle
,
Toys
,
Unique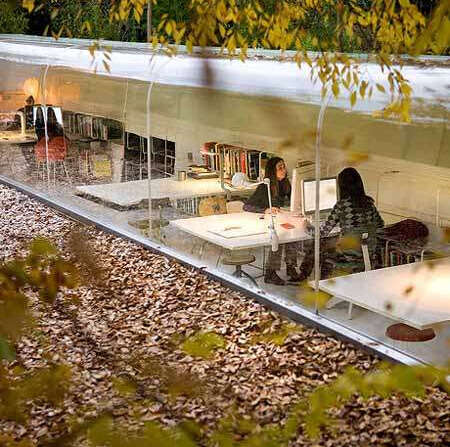 Though big businesses tend to have more stability and security than smaller companies, there are a number of ways in which more established workplaces can benefit from adopting certain tendencies from start-up cultures. Here are a few cues to take.
Avoid seniority perks.
Start-ups often tend to value performance over seniority, and don't have a structure that allows for more traditional, hierarchal environments. Rewarding employees based on what they bring to the table instead of how long they've been at the table is a hugely motivating way to run a company, and favors businesses that aren't overly concerned with employee retention.
Create a collaborative environment.
Start-ups are often on the small side, and are known to harness the collective efforts of employees by encouraging as much interaction as possible. Small environments avoid the separation of employees, which results in more ideas being brought to the light. Because both collaboration and experimentation tend to be encouraged, less helpful idea are left unheard. In addition to giving employees a voice and empowering them, the small size of start-ups tends to foster closer and more friendly relationships between colleagues.
Be choosy about who's hired.
Start-up owners set their companies apart by defining and cultivating a specific and strong culture. Due to the small size of these companies, owners tend to be very picky about who they let into the company, as their impact will be stronger. Hiring people on the basis of not only their suitability for a role but their compatibility with a company's goals is a hugely powerful way in which start-ups are able to preserve a certain feel to their environment.
Though there are drawbacks associated with both large companies and smaller workplaces, more established companies can learn a lot from start-up cultures. For more information on workplace trends and more, take a look at Trend Hunter's
Business Trend Report
for more information.