3 Ways to Improve Staff Morale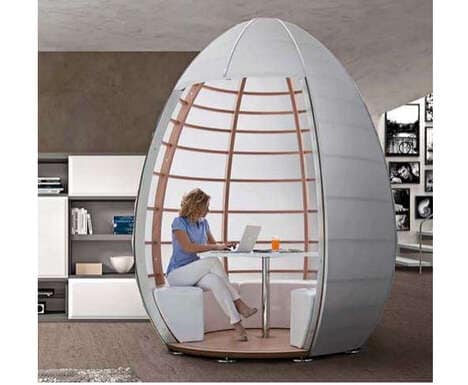 Improving and maintaining staff morale is critical when it comes to keeping employees innovative and productive. Fostering a welcoming and open work environment necessitates a professional culture that makes employees feel valued and praised. Although many companies fall short when it comes to this aspect, there are many innovative ways to improve the way in which employees see and interact within the workplace.
Set the scene.
Creating an office environment that physically sends a message about how employees should interact is a hugely undervalued aspect of work culture. Open office environments have certainly begun to define innovative offices, but the increasingly popular trend of creating spaces that mix both open and more traditional architecture is gaining popularity. While cubicle-free work areas are still considered to be the most effective in terms of communication, more and more offices, like
Threadless,
are integrating semi-private spaces where employees are free to associate and work with people from all levels of the company. This set-up, also known as
"hot desking"
is said to ensure that hierarchy doesn't get in the way of innovation or morale, and keeps ideas moving throughout the company.
Set employees up for success.
Rewarding employees is a fairly basic way to improve morale, but many companies fail to set employees up for success in very subtle ways. Providing clear instructions and guidelines ensures that people will understand what's expected of them. Though fairly basic, setting clear goals ensures that no employee will be surprised when told that they're falling short. Many interns, specifically, complain that they feel they can't reach their potential due to a lack of structure. Arming employees, particularly new hires, with a strong set of expectations, will undoubtedly pay off in the long run.
Openly reward good work.
Maintaining an overall open flow of communication facilitates innovation and encourages employees to submit ideas. Another key advantage of this type of setup is that it provides an even easier way to give high-performing employees praise. Public praise for effort is more valuable in many ways, and can go a long way in terms of motivating employees.
For more information regarding employee morale and business strategy, check out Trend Hunter's
Business Trend Report
.