Creating a Spring Marketing Strategy For a Fresh Start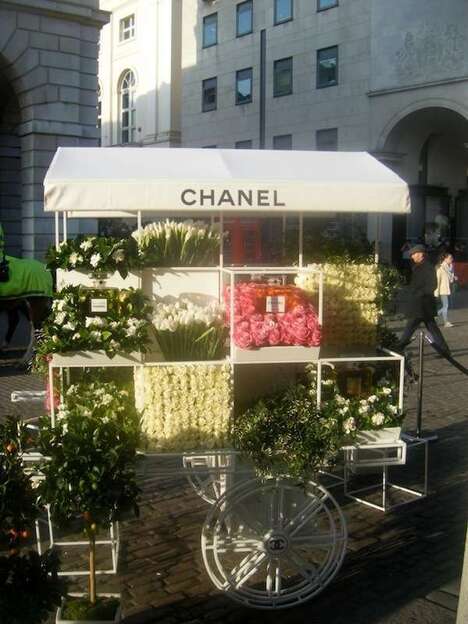 The season is just around the corner, so coming up with an effective spring marketing strategy can help a brand make the seamless transition from the colder months to sunny days. Spring is a time of renewal in nature and acting in unison within the business realm is not only smart, but also savvy. Consumers are beginning to move from the indoors to the out and they're looking for fresh ways to start the season on the right foot, so developing a spring marketing strategy is good form for moving forward into the next quarter.
Springtime marketing doesn't have to be centered on flowers or natural scenes, but can rather be more attuned to the concept of renewal rather than actual renewal itself.
Club Parker
is a high-end razor blade subscription service that will deliver a fresh piece of equipment each month to keep shaving as seamless as possible. The company has ramped up marketing within the past short while, which is in-line with warmer temperatures across the country; this is no coincidence because men will be more interested in the service during the warmer months rather than winter. Trend Hunter's PRO Trend
Manvertising
touches on this notion regarding male-centric marketing campaigns and makes note of the shift from macho to manly techniques at work within the advertising sector.
Taking advantage of warmer climates, some brands have taken to the streets to advertise in unexpected ways that grab attention and stimulate the senses. The
Chanel Vending Cart
is a campaign created by the high-fashion designer to advertise the brand's signature scents against the backdrop of a traditional flower cart. Parked outside the London Covenant Garden boutique, the cart helped to breathe life into the iconic brand and get it ready for the warm weather in Europe. Moreover, it's in-line with Trend Hunter's PRO Trend
Shoppertainment
, which focuses on appealing to consumers with exciting retail experiences. The marketing campaign was simple, effective and oh-so-spring.
For more information regarding innovative marketing strategies, Trend Hunter's
Marketing Trend Report
highlights some of the best and brightest ideas at work that can help spark creativity when drafting a brand's next move.