QR Code Marketing and How Brands Are Using It in Their Mobile Strategy
Related Trend Reports
Art & Design
,
Branding
,
Business
,
Food
,
Gadgets
,
Interactive
,
Lifestyle
,
Marketing
,
Mobile
,
New Ventures
,
Print
,
Retail
,
Tech
,
Unique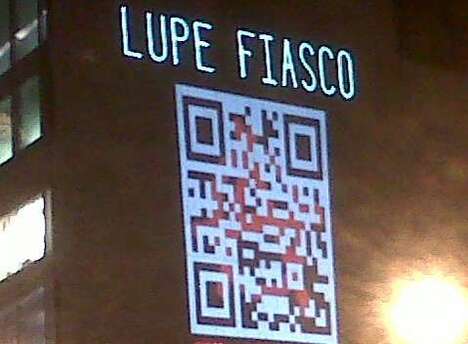 The number of brands using QR code marketing has increased incredibly over the last couple of years. The number of consumers embracing the technology has also increased; according to a 2012 report by comScore, about 1 in 5 smartphone users scanned product barcodes in 2011. For brands, QR codes offer a way to connect with customers and create an engaging brand experience, which can help companies capture new customers and maintain the loyalty of existing ones.
When it comes to creating a QR code marketing campaign that helps a brand achieve its marketing goals (for example, build loyalty, engage consumers, drive sales, etc.), the QR code, when scanned, must provide some meaning. Rather than being just another way to get a customer to access your webpage, for example, your QR code marketing should be relevant and the scanned code itself should offer significant and distinct benefit, such as discounts, rewards or exclusive information.
At Trend Hunter, we have uncovered a variety of QR code-based marketing campaigns that have centered on creative and innovative approaches to gaining customer attention. A recent campaign that sticks out is the
Digital IPA beer
created by the brew brand Yeastie Boys. The brand has launched a line of beer with labels containing QR codes that, when scanned, takes drinkers to a site with the IPA's recipe and instructions on how customers can brew their own version. Another example is the campaign created by the
Korean grocery brand Emart
. The chain cast a giant 3D QR code shadow outside of its store between noon and 1 p.m. and customers who scanned the code received special coupons and discounts toward Emart products.
Earlier this year, automaker Volkswagen also launched a campaign in Mexico based on QR codes to promote the roominess of the Volkswagen Crafter model. The campaign involved a
giant QR code
built using crates full of lemons. When the larger-than-life code was scanned, a video began playing that showed the dismantling of the giant code, with all of its crates being put inside a Volkswagen Crafter.
Other brands, such as Starbucks, are using QR codes as a mobile payment system, while brands like Heineken are using QR codes to involve consumers and create a personalized marketing experience. For instance, Heineken recently allowed people to create '
U-codes
,' which were QR code stickers customized with personalized messages, at a music festival. Customers could create their own U-code stickers at the brand's kiosk and communicate with other festival attendees by scanning each other's codes.
QR code marketing gives brands a low-cost way to bridge the gap between its online and offline marketing strategy, and it is a technology that's also capturing the attention of consumers. A 2010 study by JumpScan revealed that 40 percent of Facebook and Twitter users scanned bar codes at least five times over the course of the year. Find out more about QR code marketing and how brands are using these 2D barcodes to engage customers by downloading Trend Hunter's
Interactive Marketing Trend Report
and accessing our PRO database for trends like
Scan Marketing
.