The Importance of Product Customization in Today's Market
Related Trend Reports
Art & Design
,
Customization
,
Design
,
Fashion
,
Hip Fashion
,
Interactive
,
Internet
,
Marketing
,
Pop Culture
,
Retail
,
Social Media
,
Tech
,
Weddings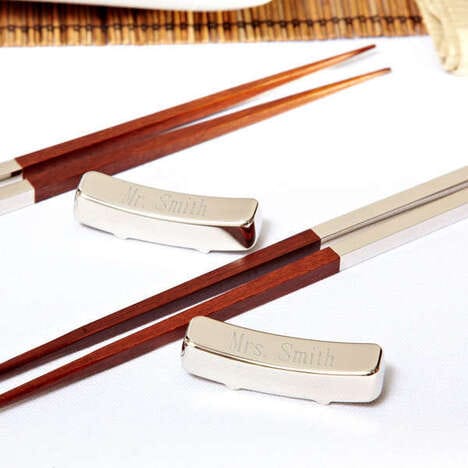 Arguably one of the most influential changes to the consumer market in years, product customization is an undeniably popular approach to a number of industries, and speaks to the ways in which consumer demand is changing. Here are some examples of particularly effective custom products, and why they're so appealing to consumers.
His and Hers Chopsticks.
Customized products are often set up to cater to those looking to purchase a gift for someone in their life. This is a great strategy, as particularly well-designed and ideal gift products can go viral, and reap the rewards of being feature on high-traffic blogs. This particular product was a set of classically designed chopsticks intended to act as gifts for newlyweds. By attaching the product to specific event, and offering up more value by customizing the product, these designers of these chopsticks were setting themselves up for success.
Harriet Manicure Kit.
The popularity of customized products, and the amount of personalization that they allow for, no doubt influenced the increasing popularity of DIY products. The Hello Harriet Manicure Kit is a great example of a DIY, customizable product that manages to make profit despite the fact that the customer is responsible for creating the end result. DIY kits are appealing to consumers who want to take the creative process into their own hands, and empowers consumers in a way that's appealing.
Mad Libs Wine Packaging.
Personalization, as seen with DIY kits, can be put into the hands of consumers. Catering to this in a different way is the Mad Libs Wine Box. This product is, in many ways, similar to other boxes of wine, apart from the fact that it encourages consumers to use the box as a game of Mad Libs. This customization approach not only adds personality to the product, but turns the product into an activity as well, something that's particularly appealing to young consumers.
For more information on these and other emerging trends in the design industry, be sure to check out Trend Hunter's
Design Trend Report
.