Catering to Customer Comfort (INTERVIEW)
Peter Psihas, Director of Marketing, Renaissance Orlando
Related Trend Reports
Architecture
,
Art & Design
,
Design
,
Eco Architecture
,
Health
,
Hip Hotels
,
Home
,
Life
,
Life Stages
,
Modern
,
Travel
,
Unique
,
World
,
Youth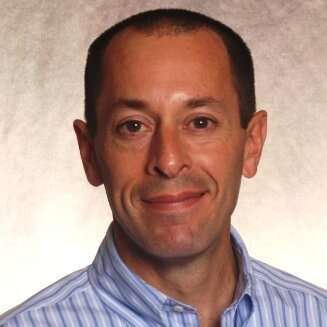 Balancing a highly active lifestyle with his extensive hotel experience, Peter Psihas has been a part of many exciting experiences. Having worked at various hotels including the Ritz-Carlton and the Marriot, he shared some interesting moments through his career where famous TV shows and award shows were filmed and historical events were discovered to have happened at certain properties and explained how the social and media activities happening in the neighborhoods had a positive impact on the hotels located there. Once, when he was reopening a 100 year-old hotel in Chicago, Peter found opportunity to facilitate a connection between guests and the hotel by leveraging the interesting stories and rich historical background of the property.
Currently the Director of Sales and Marketing at the Renaissance Orlando, Peter accredited the hotel's proximity with SeaWorld as a huge boost for business. Vacation programs, hotel group discounts and having Shamu stop by for lunch are a few ways in which this exciting partnership helps the Renaissance Orlando thrive.
3 Questions with Peter Psihas:

1. How does your team identify consumer insights?
We take to heart what our customers tell us and we have adapted to the point where we have been going that extra mile to make their hotel experience as comfortable and satisfactory as possible. Lately there has been a shift towards going vegetarian and gluten-free. We've even started using certain dishes solely for gluten-free guests with separate cookware to prepare the food and we can offer them an entire gluten-free menu that we already have on hand. This is especially important when it comes to meeting planners who come in to scout the hotel for meetings and corporate events, because they will be bringing something like 500 guests with many who may have special dietary restrictions.
We don't do a lot of marketing at the individual hotel level, most of our attention comes through word of mouth. What we really focus on are our familiarization trips where we bring guests into the hotel for a couple of days, giving them the true hotel experience. When we get people into the hotels we can really show off our great services such including our outstanding customer service and our top-rated culinary talent. What gives us our competitive edge is our ability to offer our guests an indigenous and unique experience, especially when it comes to culinary fare where we use many locally sourced ingredients. People often associate Orlando with theme parks and chain restaurants, but we offer our guests a true local experience through our unique dining experience as well as our suggestions for top locales that are off the beaten path.
2. What is the greatest challenge you face when innovating?
Cost is often a challenge when it comes to incorporating new ideas and we need to ensure that we plan for them in advance, yet we still have the ability to adapt to customer needs as they arise. Staying relevant is an important focus for us, especially with meeting the demands of the Gen X, Gen Y and millennial markets which can be very elusive.
3. Has there ever been an instance where another industry has influenced innovation at Renaissance?
Renaissance is a unique lifestyle brand and we are always looking for new ideas as a company. We've done a partnership with Liquid Space to offer a meeting space on demand app. A person looking for a room to host a big gathering or small meeting can check local listings for available rooms on the app and book it within five minutes on their phone. We've also recently collaborated with Carlson to do a travel app which downloads your data automatically so you don't have to.
We often utilize our partnership with Sea World where we have them bring in sea otters and penguins to corporate events, and I personally take inspiration from other industries in thinking about how I can help the team connect better with customers emotionally and how we can sell the customer experience by getting our word out more uniquely than others.
Back in the 80's and 90's we would do really wild themed events, such as our Willy Wonka theme where we turned an entire meeting room into a Chocolate Factory with fully edible decor and tons of props. Nowadays, we've toned down on the extravagant displays, and we do a more sophisticated arrangement with some props and we put the focus on the quality of food and service. Our kitchen team is incredibly skilled, and are always coming up with new dishes and ideas. Recently the team brewed their own beer and served it to guests, and they have started making their own deli meats in a curing closet.