Creatively Focusing on the Customer (INTERVIEW)
Neha Parikh, VP & GM Hotels.com North America
Related Trend Reports
Architecture
,
Art & Design
,
Design
,
Eco Architecture
,
Health
,
Hip Hotels
,
Home
,
Life
,
Life Stages
,
Travel
,
World
,
Youth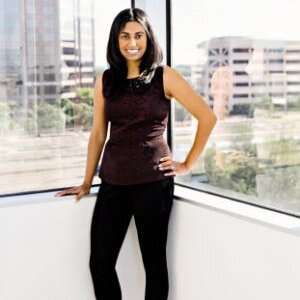 Neha Parikh has been with Hotels.com for six years, working in different areas of the business, including running the global merchandising team. She has worked in different geographical locations, giving her a strong acumen into the various areas of the company. Currently the Vice President and General Manager at Hotels.com North America, Neha gives us some insight into how customers motivate creative innovation.
Four questions with Neha Parikh:
1. How does your team generate ideas?
We use a combination of primary and secondary research methods. Internally, our philosophy with our product is that if employees are booking travel for business, we make reservations through our own site so that we experience the booking process as our customers would. We are also always listening to customer calls and feedback submitted by our customers and call center agents. Customers tell us things all the time just from their behavior; our job is to listen to what their behavior is telling us. If we see them doing lots of last-minute bookings or planning short, three-
day weekend trips, we would respond to that with ideas such as weekend getaway sales.
Good ideas come from everywhere, you don't have to be a CEO or on the senior leadership team to have a good idea. We have an open-door culture where we listen to each other and I always tell my team to dare to be trivial because sometimes the smallest things can have the biggest impact.
2. What challenges do you face when innovating?
We face two challenges. The first is dealing with the practicalities of running a day to day business with lots of really good ideas where we have to balance resources in the short term as well as the long term. The second is complacency; we can't get complacent when things are going well because that is when it becomes easy to fall behind. It is important to get out of our normal environment in order to get creativity flowing. Once you get away from the day to day, your mind really clears out. For example, the Hotels.com merchandising team brainstorms new ideas and promotional tactics over a few beverages at the local pub, which really helps people relax and gets creativity flowing.
3. Has there ever been an instance where another industry has influenced innovation at Hotels.com?
We look to brick and mortar stores that do retail really well, like Target, Whole Foods and Nordstrom, for example, for inspiration. We see things like end-caps, which is when enticing items are strategically placed at the ends of aisles. In order to translate that idea into the online space, we did so with our search results listings with our bigger merchandising deals being more prominent so that people can feel confident that they can find great value on our site. The benefit of working online is that you can ideate today and test tomorrow.
4. Looking to the future, how will Hotels.com continue to be a leader in innovation?
To facilitate a culture of innovation, you have to live and breathe it and know that failure is okay. You have to try ideas and know that some are not going to work, but it's important to take risks and learn from what we are doing. We have an environment where it is safe for everyone to speak and I encourage people to come up to me or email me with an idea so that I can help them act upon it.
We will continue listening to our customers, making purposeful choices to invest in the future and not focus solely on what is going on right now. We have to be pretty brave in order to remain relevant and cutting edge, we need to follow through with our decisions and be smart enough to course-correct when some bets turn out to be not well placed.