Break Traditional Office Protocol to Make Work Fun
Related Trend Reports
Business
,
Design
,
Furniture
,
Health
,
Home
,
Life
,
Life Stages
,
Lifestyle
,
Modern
,
Tech
,
Toys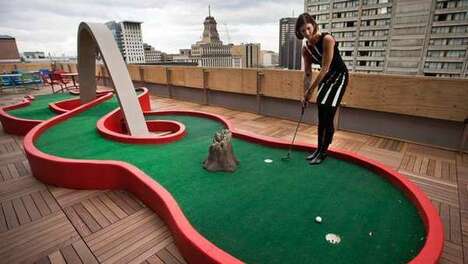 The office is synonymous with being a rather stern environment for completing what needs to get done within the confines of the nine to five, but by breaking down the traditional structure of an office a company can help make work fun for everyone involved in the effort. Now, breaking office protocol doesn't have to mean completely removing structure from the space. Rather, switching up design, encouraging feedback and going towards a more holistic approach to business can make for a fun environment that's as efficient as the traditional counterparts.
There are a number of brands to learn from when it comes to workplace design from the
Google Toronto office
to the
Skype Palo Alto office
, but what's important to note is that these spaces didn't happen overnight, so taking things one step at a time is key. Trend Hunter's PRO Trend
Stimulating Creativity
highlights some of the prime examples we're seeing that break traditional office design rules and help make work fun.
There are a variety of different ideas to entertain: consider communal workspaces that make the most of air space. Create a more relaxed environment that encourages employees to take short breaks to reset their creativity by placing casual seating in common areas. Make collaboration commonplace and ensure everyone knows their unique skill set, and how it contributes to the company as a whole. A person who is most invested on a creative level to a company can produce more effectively and stress less. Consider ways to make everyone feel more relaxed that could include incorporating apps that make work fun by encouraging competition with one another or that turn tedious tasks into interactive games.
There are a plethora of different options when it comes to making work fun and Trend Hunter's
Business Trend Report
details some of the different approaches that brands are taking to stimulate creativity and breathe life into stuffy environments.