How to Keep Your Business Alive in Troubled Times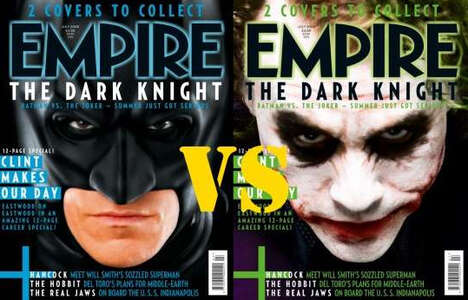 It can be hard to keep your business alive in times of economic uncertainty and rapid change. Making risky but necessary changes can alter the outcome of seemingly dire situation.
The print industry serves as a great example of reinvention in the face of some fairly daunting changes. With the popularity of e-readers, online resources and similar technologies, the industry was forced to grapple with the fact that companies would have to either adapt or die out.
V Magazine
famously released a digital edition for free in order to survive, a crowd-pleasing and headline-making move on behalf of the publication. In taking part of this shift, the company showed that it understood the degree to which they would have to alter their status quo. Publishing for free completely altered the company's business plan, but the brand is still up and running, and remains extremely successful.
There are many ways to approach such change, and other companies found success by making less drastic alterations to their businesses. Broadening one's target demographic can be a risky move, but brands like Alexander McQueen adapted to change by shaking up the industry in a big way. The company decided to extend its products to those with less money, and released a line of more affordable styles in a collection called '
McQ Alexander McQueen for Target
.' This shift not only reflected quite well on the company, but gained the brand an audience it hadn't necessarily had access to before. The lesson here is that carefully shaking up what consumers expect from your company, and who your consumers are, can be extremely beneficial when executed correctly.
Changing the retail experience can also change the seemingly dire fate of a brand, as seen in The
Da Vila Bookstore
-- a space that underwent a design makeover that caught shoppers' attention by integrating shelving into the entrance. Responding to a slump in sales, this noteworthy change demanded attention and gave customers more incentive to actually visit the retail store.
Keeping a business fresh and alive is tough, but resources like Trend Hunter's
Marketing Trend Report
and
Business Trend Report
can be incredibly helpful when it comes to business success.