3 Ways Your Brand Can Leverage Innovative Packaging Solutions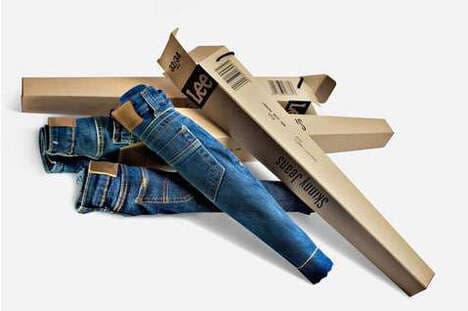 Branding and packaging are inextricably linked to the way in which consumers understand and form their idea of a brand, so discovering innovative packaging solutions can set a company well ahead of its competitors.
Amidst a slight crisis and a need to stand apart,
Levi's Jeans
released an offbeat and eye-catching covering made of cardboard with prominent logo placement. Specifically set to be sold in Levi's stores, customers would end up walking around with these dramatic packages, creating quite a buzz for the longstanding jeans company.
Another way in which companies can leverage packaging is by making their products more customizable. People expect a lot from the things that they buy, and personalization influences customers in a notable way. Johnny Walker incorporated customization in its special edition
engraved bottles
, which allowed consumers to prominently add their name to the design of the product. This strategy not only played into the luxurious nature of the brand, but created a strong connection with its consumers by allowing them to contribute to the design. Strategically released around Christmas time, the company capitalized on gift-giving season with a personalized product.
While brands like Johnny Walker play into people's desires, other companies like
Battlecats
use shock tactics when it comes to packaging. The t-shirt company used some fairly offensive language on the bags used to deliver their products. Of course, this strategy wouldn't work well with every brand, but fits well with the subversive culture that Battlecats attracts. Naturally, this created quite a stir and gave the company a great deal of recognition.
Trend Hunter's
Branding Trend Report
and
Retail Trend Report
are fantastic sources of inspiration to those looking to update a brand strategy, and include many different examples of product design innovation.