Ways a Strong Influence on Social Media Can Yield Real World Benefits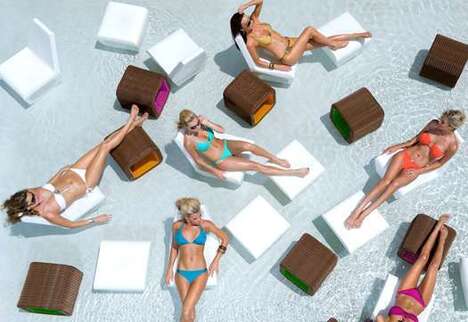 It's a part of the world like never before, which is why having a palpable influence on social media is able to give individuals and brands a competitive edge that can extend into other aspects of business. Social networking is pervasive; there is always plenty of room for growth and the ways that we connect are constantly shifting in ways that can be somewhat unpredictable. With that said, social media has spread outward into other sectors of the economy to help leverage success into real world clout, so having a successful presence online can make for a more fruitful offline experience.
It's interesting to see how social media has become so attuned to our place in the world that brands can use it to help identify who's who in the grand scheme. Take for instance the
Palms Las Vegas Klout Klub
, which offers high-ranking social media influencers exclusive amenities. Participants gain points that can then translate to complementary meals, drinks and even hotel rooms. It's these kind of connections that are being made between individuals and brands that are gaining more attention, and changing up how both parties approach social media.
Moving back to the online world, those who rank high on the influence scale are being included in cliquey organizations that are for connecting elite professionals with one another.
Best of all Worlds
is just such a network where only the top influencers are sent an offer to connect and the benefits can be somewhat unfathomable. Being included in networks like Best of all Worlds means connecting with other industry leaders, which could lead to real world relationships. Social media can be somewhat of a complex web that connects on so many different levels that it can eventually lead back to real world dealings to move the business savvy towards new frontiers never before imagined.
Leveraging influence on social media takes knowledge of what's happening on a personal basis and on a global level, which is where Trend Hunter's
Social Media Trend Report
can help identify the latest innovations to learn from.