How Storytelling Techniques Can Improve Marketing Campaigns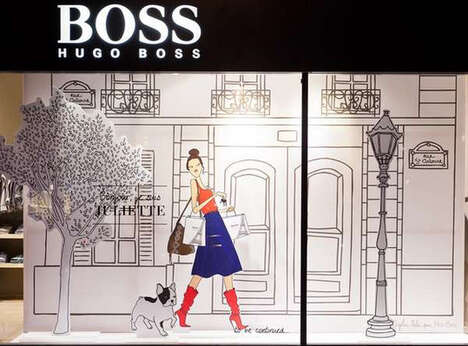 Brands are always striving to find ways to improve marketing strategies, and whether they know it or not, going back to basics may be what's missing. Though technology, experiential marketing and shock advertising have certainly changed the way that consumers understand the role of advertisers, a narrative approach can resonate in a way that's both familiar and intriguing.
Many brands can effectively adopt this approach, and can even do so in a way that involves more cutting-edge tactics like crowd-sourcing. The Intel/Toshiba
Inner Beauty Campaign
is a prime example of how a narrative campaign can play out in the modern world. The promotion involved fans actively through social media, and relied on videos submitted by customers and fans. The story of the campaign was based on a man who woke up as a different person every day, and used the submitted videos to continue the story. The unpredictable narrative kept viewers invested in watching the videos, and the crowd-sourced aspect of the campaign involved consumers in a unique way.
The beauty of narrative-based advertising is that it can be adopted by a number of brands. Hugo Boss debuted a gorgeous
storefront display
in 2012 that depicted the story of two Parisian lovers discovering the magic of the city of lights. The display was not only visually interesting, but intrigued consumers because of the drama and romance involved in the advertisement.
Storytelling will likely remain an integral aspect of branding, undergoing innovative and modern revamps over the years. For more innovative marketing ideas, check out Trend Hunter's
Marketing Trend Report
.