Mastering Millennials: How and Why You Should Hire Young People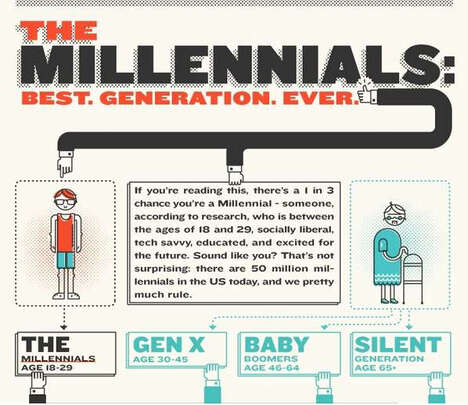 Millennials can act as a huge asset to companies big and small, so there's good reason to hire young people (despite worrisome assumptions made about this group).
Though stereotyped as entitled, not all generalizations about this demographic are negative. The technological savvy attributed to this generation can act as a major help to companies who are struggling to build an online presence, and capitalizing on a well-rounded understanding of this realm can make a huge difference when it comes to making a strong cultural connection with consumers. It's not enough to simply have an online presence anymore, and it's even more important to use these platforms to relate and connect with your customers.
As many millennials tend to expect a more casual work environment, it may be wise to cater your interactions with these people to suit their more interpersonal style. Structure is still important, and there's something to be said about formality in the workplace, but making a work environment less stuffy does have its advantages. Some of the most innovative companies in the world promote a casual work style, like Google or Microsoft. Integrating some of this style into the workplace might be what is needed to encourage employees to share their ideas openly and innovate effectively.
Gearing up and preparing for this shift from boomer to millennial sooner rather than later is critical, and will avoid awkward and unnecessary generational gap issues that have already plagued a number of organizations.
For more information on recruiting, check out Trend Hunter's
Youth Trend Report
and
Business Trend Report
.