Evolving Health Product Marketing to Be Simple and Efficient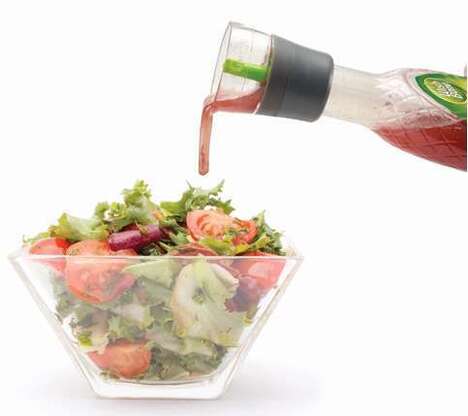 Unlike any other time in history, it's easier than ever for consumers to be as savvy as they wish with their purchases, which is why taking health product marketing to the next level requires examining the bottom line. Consumers equate healthy living with simplicity, so taking this aspect in stride to deliver a product in kind can yield powerful results.
The notion of simplicity isn't something new; many brands have been utilizing the concept of 'simpler times' in campaigns for a long time, but going the next step by manipulating the product too can engrain the message even further. As seen within Trend Hunter's PRO Trend
Ergonomic Nutrition
, products for use with fresh foods are receiving a makeover as being stylish, simplistic options for the urban herbivore. The distinct attention to design, manufacturing and advertising with the products identified helps to create a cohesive experience that's attractive for both a health-conscious consumer and the everyday browser.
Moving away from food and into consumer goods, we can take Trend Hunter's PRO Trend
Haute Health
as an example of the fashionable pedestal that many brands are placing their products onto. Many of the campaigns for the products are heavily visual and put an emphasis on the organic way they will incorporate themselves into the owner's life. It's this simple, streamlined means of connecting the product with a health-conscious consumer that's garnering more views and respect than one would assume.
Taking your brand's health product marketing to new heights requires a determination to foster an innovative ethos both in-house and within marketing campaigns. Trend Hunter's
Health Trend Report
can help identify the key ideas at work in the industry to keep a brand up-to-date with vital product and marketing approaches being exercised by the competition.