How Green Technology Products Are Evolving for the Everyday Consumer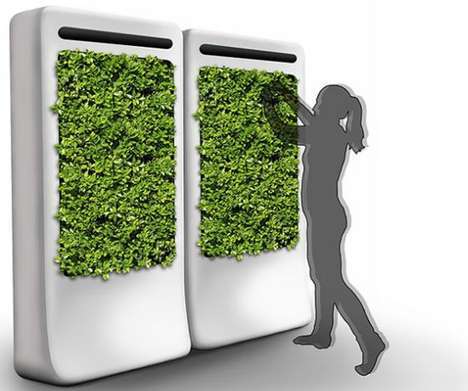 It isn't too hard to see that we've entered – and continue to be in – a 'green' revolution of sorts and new green technology products are helping to transform the initiative from humble to widespread. Combing new technological advancements with eco efforts is helping to make products that were previously out-of-reach of certain consumers' hands that much more adaptable.
The
Smart Herb Garden
is just one of the ways that the marriage between nature and technology is helping to make everyday life for consumers that much easier. Instead of working like traditional planters, the Smart Herb Garden grows plans using sophisticated nanotechnology that's supported by an automatic lighting system. Water is easily absorbed and distributed throughout the system, which makes growing efficient and quick. The technology behind the Smart Herb Garden makes it ideal for small spaces and is quite affordable; affordability mixed with availability means the Smart Herb Garden could soon inhabit more countertops around the world than ever before.
Taking things a step further, the
FreshWall Design System
is similar in style to a 'living wall,' which many will recall as being an indoor foliage system that grows on a vertical axis. The FreshWall allows for an entire garden bed to be placed within the confines of a home Once again exceedingly simple to use, the FreshWall provides produce and foliage for atmospheric purification. It's this level of adaptability that the FreshWall offers that's taking center stage in the green technology products market because of the clever means by which it is housed, used and maintained to help optimize efficiency.
The green technology products market is steadily increasing at a rapid rate, so check out Trend Hunter's
Eco Trend Report
for more information behind the innovation.