Why Geeky Branding Techniques Work
Related Trend Reports
Art & Design
,
Business
,
Celebs
,
Fashion
,
Games
,
Hip Fashion
,
Humor
,
Internet
,
Leaders
,
Life
,
Pop Culture
,
Social Media
,
Weddings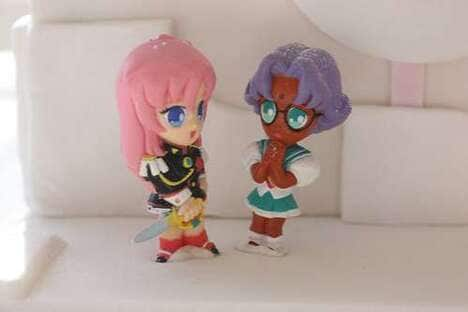 Geeky branding techniques are used today by a variety of marketers. Many advertisers now use society's associations and assumptions with the word "nerd," and turn these into fuel for creative campaigns.
Much of these geeky branding techniques use imagery associated with "nerdy" genres and infuse them with humor. For example, >The Force campaign by Volkswagen is an excellent example of a brand building off the iconic Star Wars franchise (commonly put in the nerdy category due to its sci-fi nature), and adding a sense of hilarity and cuteness to it. A young child walks around his house trying to impersonate Darth Vader, but is unable to complete these tasks until standing in front of the new Volkswagen vehicle. With a wave of his arms he manages to turn the car on. In reality his Dad turned the car on with a set of keys, but the child is still convinced he has secret powers. By building from the popular imagery of the "nerdy" Star Wars franchise, Volkswagen manages to execute a viral campaign and promote its new car with success.
The word "geek" is also associated with those who spend copious amounts of time on the computer, but with the large majority of individuals spending hours on Facebook and various websites these days, this association is also changing. Geek culture is simply becoming part of mainstream society, and instead of it having negative connotations, the word and its associations have become popular tools in the marketing world. Other examples of geeky branding techniques include
Pac Man accessories
and even Mario-inspired furniture.
Thus marketers must learn to harness the resonance geeky imagery has in contemporary society and use it to the brand's advantage. Trend Hunter has seen a wide range of success in this area of marketing, which can be found in our
Branding Trend Report
.