What an Effective Video Marketing Strategy Can Do for Your Brand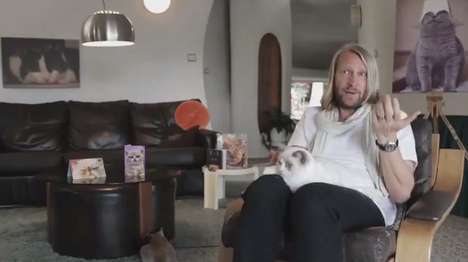 With more customers moving to the online entertainment world everyday, having an effective video marketing strategy can help to give a brand a competitive edge. The number of brands utilizing video streaming sites like YouTube and Vimeo has increased dramatically over the past few years, and focusing more on the creative content side could be an effective way for your brand to compete with tact.
Recently, there has been a surge of videos that appeal directly to young adults and their sense of humor, which is discussed within Trend Hunter's PRO Trend
Mainstream Mockumentary
. These humorous videos that have altruistic intensions, but go about things with a carefree attitude and attention to connecting with younger audiences have received countless views and widespread media attention. Whether it be a faux reality show or a documentary that focuses on an absurd topic, the driving force behind these video marketing examples is the attention they're likely to garner and the buzz they're going to foster.
Moving forward into the viral video category, Trend Hunter's PRO Trend
Publicized Social Experiment
identifies the key elements of undercover campaigns that are making waves across the Internet. While these examples use shock value to grab attention, it proves to be an effective video marketing strategy for the various brands identified and reinforces preconceived notions regarding good and bad publicity. A video marketing campaign doesn't necessarily have to deal directly with your brand because it's about creating a scenario that connects consumers in an altruistic fashion. Views can lead to research, which in turn can lead to more page views, subscriptions and likes.
For more palpable information that can help a brand innovate with regarding to online and offline marketing, check out Trend Hunter's
Marketing Trend Report
.