Empowering Teamwork through Trust (INTERVIEW)
Derek White and Janice Smith, Delta Hotels
Related Trend Reports
Architecture
,
Art & Design
,
Design
,
Eco Architecture
,
Health
,
Hip Hotels
,
Home
,
Life
,
Life Stages
,
Modern
,
Travel
,
Unique
,
World
,
Youth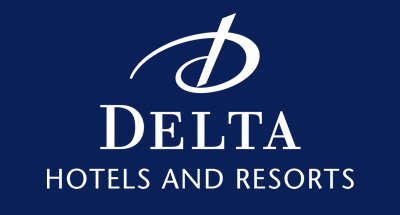 At Delta Hotels and Resorts, there is a strong bond of trust between guests and employees which is how the brand has become a leading hotel management company in Canada since its founding in 1962. Derek White, Delta's Director, Strategic Planning, focuses on communicating corporate strategy to all Delta colleagues and ensuring that innovation projects align with company goals and objectives. It is little wonder that after only six months of hard work, he landed a director position. His colleague and Director, People and Organizational Performance, Janice Smith, is a veteran with Delta Hotels and Resorts, and has seen the culture evolve over time. Employee engagement, as she explains it, is a critical business indicator, which needs to align to enhancing overall brand performance.
Three Questions with Janice Smith and Derek White:

1. Where does your team draw innovative inspiration from?
Janice:
As a brand, we are very cognisant of recruiting candidates based on their level of self-empowerment and genuine passion for the hospitality industry, giving us insight into their capabilities and confidence when it comes to creating a memorable guest experience. Self-empowerment can't be trained or taught, it has to be in their DNA, which will then be nurtured. Hotels and colleagues need to embrace creativity and innovation in order for Delta to evolve into a culture of innovation. This process has to be ongoing, it's not something we do just once a year – it's woven into who we are, how we conduct business and how we interact with each other, giving us a competitive advantage as we create an experience for guests. We have to make sure we are recruiting talent that will contribute to the culture as well as the success of Delta. From a talent standpoint, we have to make sure that we are not only developing and deploying initiatives that feel good, but also that they align with the culture and add value to the brand.
Derek:
We have over 6000 colleagues from coast to coast across Canada and we mine ideas from all of them as well as from external consultants and various companies outside of the hospitality industry. When we think about functionality, we draw inspiration from airlines as they are the champions of revenue management, we look at food service companies with strong consistent branding and, as we were rebranding and repositioning the company, we looked at the spa industry to see what customers desire in terms of design and aesthetics. Once we have an idea, we beta test it in a few hotels to ensure we can fine-tune before brand-wide launch. For this purpose, we have developed the 'Delta Mode Room™,' with the help of HOK design firm. Before launching it, we built a fully functional guest room right here in our office which we can use as a sales tool and as a test lab for our ideas and innovations.
2. What are some challenges you face in creating a culture of innovation?
Janice:
In order to have a culture of innovation, we need to make sure that Delta continues to foster collaboration. We need to ensure that we never do anything in isolation and that we are always encouraging insight and input from everyone. Transparency is huge, otherwise we risk eroding integrity along with our core values. It's all about trust; Recently, we were approached by HR Social Development Canada, encouraging Delta to apply for recognition as one of the greatest places to work. This was a huge undertaking requiring colleague involvement to provide feedback to determine the extent to which our colleagues trust us as well as each other. We ranked within the top 30, validating the level of trust at Delta. Our culture of empowerment is a clear validation of how we've evolved a great company culture that is about service delight not just service recovery.
Derek:
With the transformative environment we're in, it can be a challenge to make sure everyone involved in executing ideas understands the plan and vision. There is an underlying business case for all change initiatives which must be communicated consistently so that everyone is always moving in the same direction.
3. How will Delta Hotels continue to be a leader in innovation?
Janice:
Collaboration, transparency and trust will continue to be critical drivers of innovation. We have process management which involves problem-solving teams that are always cross-functional depending on the nature of the problems. Instead of conducting 'Exit Interviews,' which are hardly effective because employees have already made up their minds to leave and are often disengaged by that time, we conduct 'Stay Interviews.' These interviews are much more useful for finding out what will engage and retain colleagues.
Derek:
We foster a culture of engagement with people constantly bringing ideas to the table. Everything we do is cross-functional because you can't work in a vacuum; technology affects marketing which affects design and so on. We brainstorm with cross-functional teams of people in order to come up with the best ideas. From such groups came the realization that our colleagues are eager to make positive changes at Delta. Our five-year plan is aggressive but we knew from the outset that we have the backing of the people who make Delta happen, which makes implementation a much smoother process. Listening to our guests is equally important to us and we recently invested in a new platform for guest feedback so that we can find out what our pain points are, how we measure against our competitors and what guests like about us. We also have lots of industry veterans on our team that are always a great source of market intelligence.