The Power of Creative Crowdsourced Campaigns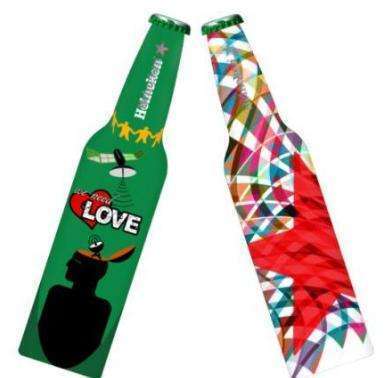 Crowdsourcing is an approach that can be applied to many aspects of a business, like design, but crowdsourced campaigns have proven to be exceptionally effective when it comes to establishing a strong connection with consumers.
The Vans
Custom Culture campaign
was an exceptionally well-executed crowdsourced campaign with a social angle. Aimed at encouraging creativity in youth and supporting arts education in high schools, the campaign encouraged high schools students to submit potential designs for a limited edition pair of Vans shoes. Involving many participants, the initiative was not only exciting to those it targeted, but made for a great source of video content. The campaign resonated with those who defend arts education, and made the brand even more relevant to young people.
Adopting a similar approach to encouraging participation, but with a stronger social media angle was the
Heineken Design Challenge
. Developed to promote the company's 140th anniversary, the campaign had Facebook-built teams submit creative designs for the company's special edition label. By putting the contest online, Heineken not only drove more traffic to its own Facebook page, but made it more likely that the campaign would spread through the web more easily and quickly. One of the greatest advantages of crowdsourcing is that it involves the consumer in the creative process, leaving them feeling more connected and important to the brand at hand. This kind of positive association should not be underestimated, and is key to establishing a strong market base.
Though crowdsourced campaigns may strike some teams as too risky, when handled correctly, they can put a brand at a huge advantage. To learn more about how brands are staying on the cutting edge, check out Trend Hunter's
Marketing Trend Report
.