Creative Social Media Campaigns and Why a Little Imagination Goes a Long Way
Related Trend Reports
Art & Design
,
Business
,
Games
,
Interactive
,
Lifestyle
,
Marketing
,
Photography
,
Publicity Stunts
,
Retail
,
Social Media
,
Tech
,
Travel
,
World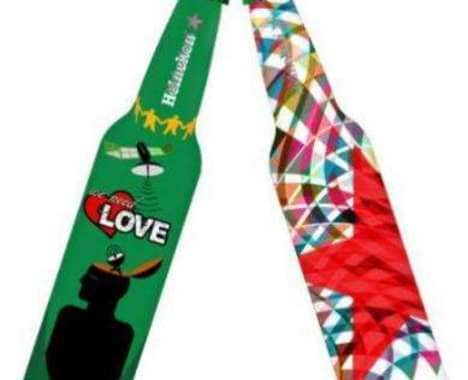 Truly creative social media campaigns are harder to come by than you may think. These days, many brands believe that some semblance of social media in a campaign is enough to get consumer attention; frankly, it's not. Brands today can't expect their Twitter followers to click on every one of their links, or their Facebook fans to engage in whatever app they've created. Consumers are so bombarded with social media ad messages that they simply won't notice or care unless you give them a reason to. As a report by crowdSpring points out, 75 percent of businesses are experimenting in some capacity with social media platforms but only 28 percent of large corporations and 36 percent of medium-sized brands are having noticeable success.
So what must a brand do when it comes to launching a social media campaign that excites consumers? As in any advertising campaign, craftiness and a little imagination are necessary for a marketing message to have its intended effect. The brand must get creative, go against the grain, and do something that hasn't been done before. Take, for example, the recent mass-pinning campaign launched by the clothing brand UNIQLO on Pinterest. Called the 'Dry Mesh Project,' the campaign involved pinning many, many photos of UNIQLO'S dry mesh shirts, vivid colors and the company's logo in the most popular Pinterest categories. The photos were posted in a specific order and at a specified time so that consumers scrolling through Pinterest would see vertical showcases of only UNIQLO.
Another creative campaign is the one Heineken launched for Valentine's Day this past year. The brand created a 'Serenade' app on Facebook that allowed users to create romantic love songs for their loved ones. Instead of the typical sappy tune, however, the app enabled users to get crafty -- albeit a little weird -- by choosing quirky themes and having the tune sung by Paul "Kiss" Kissaun in a funny video. In terms of contests and challenges, one of the most creative social media campaigns was the recent Grandma Hilda campaign by Renault. The automaker used Facebook to tell a story and initiate a contest, in which the premise was that Grandma Hilda could no longer drive her Renault 4. Instead of selling it, she wanted to give it away to a Facebook fan that could find her lost keys. According to Grape-Digital, "Not only was the app fun, but it brought another 15,000 fans to the page -- doubling the previous number of followers and doing it through a fun, innovative storyline."
With 750 million users on Facebook, 490 million on YouTube and 140 million on Twitter, brands can't afford to ignore social media as a marketing channel. However, any old social media strategy just won't do; brands need to devise creative social media campaigns that will really excite their audiences. To uncover more examples of creative social media strategies and campaigns, make sure you check out Trend Hunter's PRO Trends, our
Social Media Trend Report
and
Marketing Trend Report
.