How a Creative Branding Strategy Can Boost Your Brand
Related Trend Reports
Art & Design
,
Commercials
,
Customization
,
DIY
,
Graffiti
,
Life
,
Lifestyle
,
Marketing
,
Modern
,
Pop Culture
,
Tech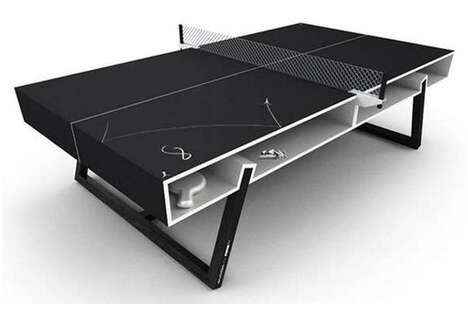 Though a better fit for some industries than others, a creative branding strategy can bring personality and flair to an otherwise overlooked company. By incorporating both creative individuals, design and products into a brand, companies can effectively set themselves apart from the competition and appeal to a younger, more expressive demographic.
There are a number of ways in which companies can making creativity a stronger part of their company's story. Even selling and promoting creativity-focused products can reflect positively on a brand. Puma did an impressive job of working artistry into their athletics-oriented strategy, debuting a
ping pong table
with a chalkboard surface. This not only made the company appear more innovative, but drew lots of attention based on consumer interest in the product.
The retail sector can be an incredibly suitable canvas for creativity. Consumers expect more from a shopping experience than ever, and fitting an immersive and memorable creative aspect into the retail process can help a brand stand apart. G. Williker's Magical Toy Shoppe in Hood River, Oregon, debuted a store that had a massive and outstanding
mural
by artist Ethan Radcliffe. The outcome was astonishing, and fit perfectly with the brand. This kind of innovation helps smaller companies define themselves from bigger brands, and offers customers a unique experience that they may not get with a more traditional company.
Though working creativity into a brand's message can be daunting, the risks taken often pay off in a big way, and resonate with consumers. For more on creative branding strategies and other insights into branding, check out Trend Hunter's
Branding Trend Report
.