Creating Customized Consumer Interaction
Chris Clawson, President, Life Fitness
Related Trend Reports
Art & Design
,
Design
,
Fashion
,
Furniture
,
Gadgets
,
Health
,
Hip Hotels
,
Home
,
Life
,
Lifestyle
,
Marketing
,
Print
,
Social Media
,
Tech
,
Unique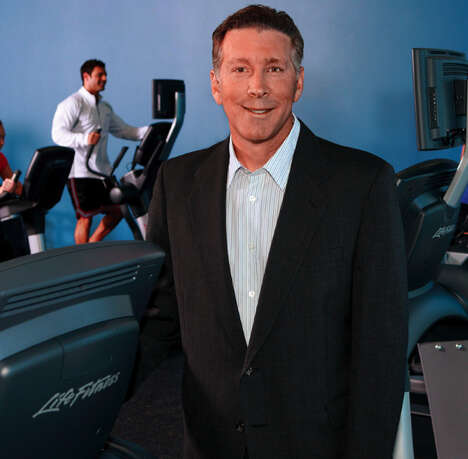 Chris Clawson, President at Life Fitness, is a seasoned leader who rightfully deserves his title. Clawson served in numerous roles at Life Fitness including but not limited to Senior Director of Product Management for Cardio Products and Vice President of Consumer Sales and Marketing. He is passionate about sports, fitness and has been appointed to the Board of Directors for the Sports & Fitness Industry Association and is a National Vice President for the Muscular Dystrophy Association. Life Fitness is the world's leading commercial fitness manufacturer and shows no sign of stopping.
2 Questions with Chris
What makes an innovative culture?
Life Fitness has had a culture of innovation for a very long time. Sometimes, if you look at great organizations when they have success, they lose their edge. To put things into perspective, think in terms of the greatest sports franchises and their history. The organizations invest in people who want more than one win and more than one championship ring. The emphasis is put on those who constantly want to be better, faster and stronger. Not becoming complacent is continuously a challenge. There is no stopping you when you defy the odds and strive to be better. Life Fitness attempts to recruit individuals who have this same thought process. Innovation is luck when it happens once, but when it happens readily and everything you do is about thinking about how you do it, you have successfully created a culture. It is continuous, measurable and pushes people to get uncomfortable. We have to be comfortable being uncomfortable and recognize that we may fail. The trade-off is that when we do in fact win, the grass is always greener on the other side.

Looking to the future, how is Life Fitness going to be a leader in innovation?
The most important note for the future is making sure we don't become complacent. We are having success with LFconnect and LFopen providing customizable tools to fitness facilities and exercisers looking to tap into personalization and connectivity. As well, Life Fitness Discover SE and Discover SI Tablet Consoles are the first to sync with Android, Apple iOS devices and feature an ultra-responsive touch screen with Swipe™ Technology. Bearing this in mind, we need to always be trying to do one more sprint and one more jump. A major part of our success is being uncomfortable and pushing forward, but the most important part of our company is our people: the people we hire embody and believe in Life Fitness.