3 Strategies For Building Online Relationships That Boost Your Business
Related Trend Reports
Art & Design
,
Business
,
Computers
,
Fashion
,
Interactive
,
Internet
,
Lifestyle
,
Marketing
,
Pop Culture
,
Retail
,
Social Business
,
Social Media
,
Tech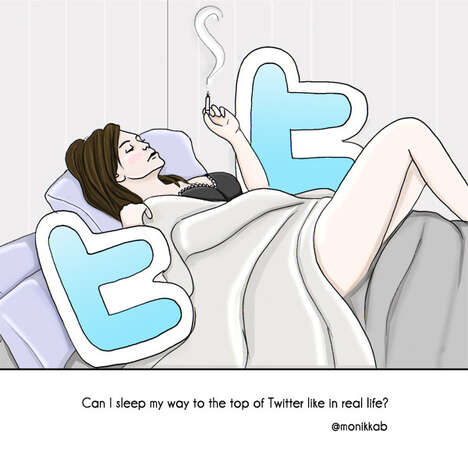 Successful marketing to online consumers requires building online relationships that will encourage your fans to choose your brand and spread the word to their online peers. However, without face-to-face contact with customers, building online relationships becomes trickier than traditional relationship marketing. Here are three strategies that will help you build better online relationships:
1)
Build Trust
. Because there is no "face" with which to associate the brand, online consumers are more skeptical when it comes to dealing with brands online. Trust is based on emotion, and the more familiar and confident a person is of your brand, the more likely he or she will do business with you. To build trust, ensure all of your business actions are transparent, respond in a timely manner to feedback, enhance your level of customer service and always provide your customers with enough information on your social media page or website so that they are less likely to be confused about your brand or message. Further, focus on your brand personality -- does it exude warmth and approachability? Is it an authority on any industry or topic? Understand your brand personality and then do it what it takes to ensure it's conveyed to your customers.
2)
Personalize the Experience
. Today's consumers don't respond as well to mass marketing messages. They want to know that they're unique and that brands will go the extra mile to get their attention. As such, personalizing the brand experience may help your company build better relationships with your online fans. For example, you could send out a personal Facebook message to customers on their birthdays, or send out tailored product recommendations based on the customer's previous browsing history on your website. Use the hyper-targeting features on social media such as Foursquare's
Local Updates
to further personalize your customer's experience with your brand. As Blue Rise Media points out, "Being directly addressed by a brand is more likely to convince someone to buy from it than just a string of impersonal profile updates."
3)
Engage in Two-Way Conversation
. Many brands mistakenly use their social networks and websites as platforms for one-way communication, such as press releases and sales pitches, only. But the Internet opens up a world of possibility when it comes to creating dialogue with a brand's customers. As in the building of any relationship, building online relationships is about conversation and back-and-forth communication, and the more of that there is, the more familiar a customer will be with your brand and the more likely he or she will choose it. So, create value and get involved in your online communities: respond to your Facebook fans, reply to your Twitter followers and interact with visitors on your blog.
Successfully building online relationships with your customers is an ongoing process that will take time and effort, but it will help you enhance your brand's position against competitors in the long run. Find out more about the online challenges facing today's brands by visiting Trend Hunter's
PRO trends database
and downloading our
Business Trend Report
.