Effective Marketing Campaigns Through Video Advertisment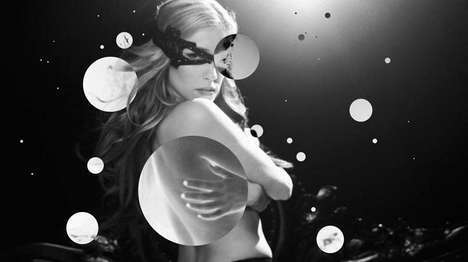 Video marketing is currently one of the best ways to create an image for a brand. For more marketing strategies, read Trend Hunter's
Marketing Trend Report
.
Consumers are increasingly jaded towards overt advertisement and desire instant gratification and entertainment. Video hosting sites such as YouTube get millions of views and make up around 5% of all Internet visits. When people see a video they like, many are likely to share it with their friends, creating more consumer engagement, brand awareness and getting better search engine optimization results. Give consumers what they want and tell a story through
filmvertising
rather than pushing products at them. One way to make your videos engaging is to incorporate topics that are trending online and in the social media world. In the
Donna Mizani ad campaign
, the fashion brand used hip socialite Kristen Cavallari to strut her stuff in a dubstep music video. The use of the popular Cavallari and trendy dubstep made viewers more likely to watch..
Attractive marketing campaigns are great at capturing consumer attention by appealing to their emotions. Keeping your video entertaining and light or provide a meaningful message that strikes an emotional chord are great ways to get your campaign to go viral. The
viral Dr. Pepper ad
for the release of the Cherry Chocolate flavor was a hilarious spoof video starring popular YouTuber Tay Zonday. This entertaining video quickly gained over 11 million views and engaged consumers. To get more ideas for making your videos go viral, be sure to look into Trend Hunter's
Videos Trend Report
.