Why an Artistic Marketing Approach Might be Right for Your Brand
Related Trend Reports
Art & Design
,
Branding
,
Fashion
,
Furniture
,
Graffiti
,
Hip Fashion
,
Home
,
Lifestyle
,
Marketing
,
Photography
,
Publicity Stunts
,
Shoes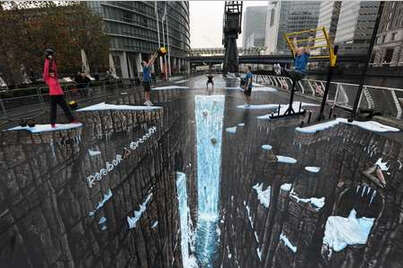 Social media has revolutionized the ways in which companies brand themselves and spread the word about new products, but artistic marketing is a strategy that's quietly setting even big brands apart from the masses.
As seen in many
Marketing Trend Reports
, artistic marketing is an excellent way to bring highbrow culture and niche audiences to a product. Even some of the biggest names in business, like
Coke
, have adopted this strategy as a way to stand out. In 2012, Coke had leading designers, like Moschino and Alberta Feretti, design special-edition bottles for a fundraising campaign. This kind of collaboration is highly effective as a marketing tool, because it leverages the fan bases of both brands. Giving Coke a high-fashion edge, this move drew attention to the brand and helped re-establish the soda company as an entity that was not only modern, but stylish as well.
Though classic and critically acclaimed art has had a definite influence on some campaigns, many companies are benefitting from including the work of street artists in their products and marketing strategies. Reebok's brand Crossfit made a huge splash in 2011 with the debut of its
Canary Warf painting
. Hiring famed street artists 3D Joe & Max, the company ended up with a staggeringly convincing piece of public art that garnered huge attention to the brand. This turn not only got the name brand out to the public, but reflected positively on Reebok Crossfit, casting it as both modern and innovative.
There are a number of ways in which art can be creatively introduced to make for an artistic marketing campaign, and local artists can always be commissioned to bring down what might otherwise be a colossally expensive endeavor.