How April Fools' Day Marketing Can Make a Campaign Go Viral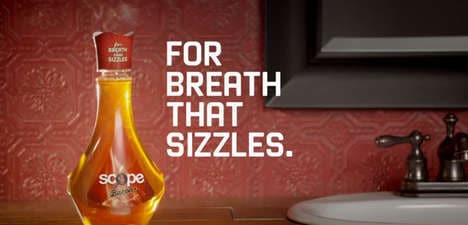 It's the international day to get a little goofy, which is why April Fools' Day marketing is making a name for itself as a successful marketing approach amongst some of the most cutting-edge innovators. There are a number of ways to approach not simply April Fools' Day marketing, but humor marketing as a whole, which is something we're seeing more and more of every quarter.
Regarding April Fools' Day 2013, there are a few notable examples of how marketers used the annual holiday as a means to garner views. Take for instance the
Scope Bacon Mouthwash
, which began to be marketed by Proctor & Gamble in late March and was indeed revealed to be a gag on April Fools' Day. Although faux, the product garnered significant coverage from major news outlets to experiencing high sharing levels on social media sites, which from a marketing standpoint make it a success for a product that will never be.
Another interesting example of April Fools' Day marketing is the
Pineapple Express 2 trailer
, which garnered over one million views on YouTube in just one day. The trailer was revealed at about the halfway point as being a fake before then going on to market the film
This is the End
, which features the cast from Pineapple Express and other familiar faces. The marketing ploy was a great way to get the attention of fans and refer them to an upcoming film that is directed at the same demographic.
The concept of April Fools' Day marketing is in-line with marketing that looks to really go after the emotions of a consumer, which is of main focus within Trend Hunter's PRO Trend
Mood Marketing
. Speaking to a customer's emotions is indeed a tried and true method of marketing, but the modern ways that we're seeing this at play are different than what we've previously seen and get results that are quite varied yet nonetheless worthwhile.
For more information on advertising and marketing, check out Trend Hunter's
Marketing Trend Report
that details on the latest ways that brands are getting the attention of consumers and media.