Three Tips for Creating a Viral Video Marketing Campaign
Related Trend Reports
Branding
,
Commercials
,
Drinking
,
Humor
,
Interactive
,
Internet
,
Life
,
Lifestyle
,
Marketing
,
Sports
,
Viral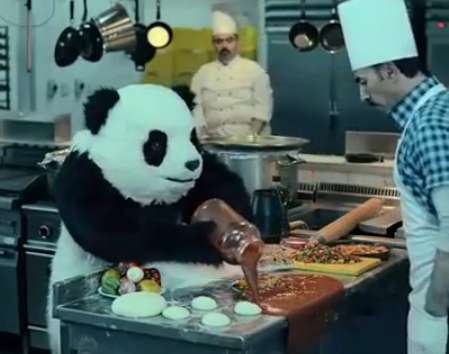 A viral video marketing campaign isn't easy to create; it takes skill, attention to detail and a clear plan. With that said, the work that goes into it can yield immense results, which is why such an endeavour is commonplace in today's modern marketing world. The benefits of a viral video marketing campaign can vary, but there are many notable examples to learn from. Here, we'll discuss three key tips for drafting, creating and implementing a viral video marketing campaign:
Set the mood and stick to it:
The message behind a viral video is naturally of strong importance, but the face value of the content is what will have users clicking the share button. As such, it's important to really identify what approach the video is taking and stick to it. The
ArabDairy 'Never Say No to Panda'
commercials are a prime example; they take the obscure route by placing a panda in unlikely settings that then becomes violent when the product isn't chosen. It's unexpected and appeals to a love for the absurd amongst discerning consumers. What's best, it worked immensely well: the videos have millions of views and continue to be a fan favorite.
Ask for help:
A viral video alone is a fantastic marketing technique, but making it a participatory experience puts viewers in the hot seat and gets them excited. The
UK Telecom Three's Moonwalking Pony video
is a great example of how participatory marketing can have great results. The strange video of a moonwalking pony is paired with a utility for users that allows them to make their own version. What's even better is that UK Telecom Three posted some of the submissions that have since garnered thousands of views. So, while the original video proved successful, the campaign continues with eager fans giving the production process a go.
Spread it around:
A strategy for how to disseminate the video to the masses is essential and doing so with skill can provide successful results. The main avenue for video streaming other than television commercials is YouTube, but making the campaign available across a whole spectrum of servers can be a technique that has unexpected results. Trend Hunter's PRO Trend
Strategic Viral
goes into this concept regarding the transformation of commercials from being television only to becoming more online oriented. Many brands are this technique to blur the lines between professional and user-created, which is an interesting progression of production values and marketing.
A viral video marketing campaign can be difficult to curate, but Trend Hunter's
Marketing Trend Report
is loaded with fresh insights regarding what's at play in the industry to help spark ideas and learn from the best.