Implementing a Video Game Marketing Strategy That Gets People Involved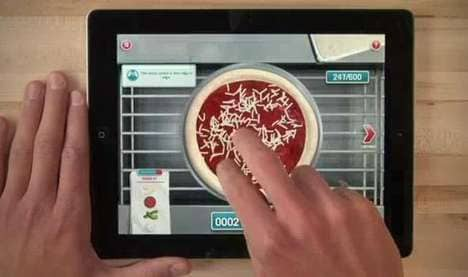 Interactivity when it comes to advertising is fun way to get consumers involved, so implementing a video game marketing strategy can be an innovative means to further connect with those that matter most. Video game culture is notorious for being quite passionate about the content, so taking cues from the market and creating a game-based means to connect with consumers is a forward-thinking approach that makes use of the technology already in-hand.
Today, the number of consumers with smartphones is higher than ever before and there are countless companies that are taking advantage of this by creating content that's more in-line with mobile life. Trend Hunter's PRO Trend
Social Gamevertising
highlights how creating a game-based experience is yielding immensely positive results that can be extended into various sections of the economy to become more commonplace with customers.
Domino's Pizza Hero
is an interactive app that turns the process of pizza making into a game for the iPad. Everything done in the multi-level game is related to the company's main means of production: dough needs kneading, sauce needs to be spread and toppings are required to be spread. The app even allows users to make a pizza that can then be ordered directly from a local Domino's restaurant. What's created with the app is a fun experience surrounding the product and a completely re-imagined means to get people excited about a simple process like ordering a pizza.
For the latest video game innovations, check out Trend Hunter's
Games Trend Report
. Moreover, for phenomenal examples of quality marketing tactics at play in the modern advertising world, Trend Hunter's
Marketing Trend Report
contains the latest and greatest campaigns at play worldwide.