Motivating Success from Within
Roger Bloss, Founder and CEO of Vantage Hospitality Group
Related Trend Reports
Architecture
,
Art & Design
,
Health
,
Hip Hotels
,
Home
,
Life
,
Luxury
,
Mobile
,
Pop Culture
,
Social Media
,
Tech
,
Travel
,
World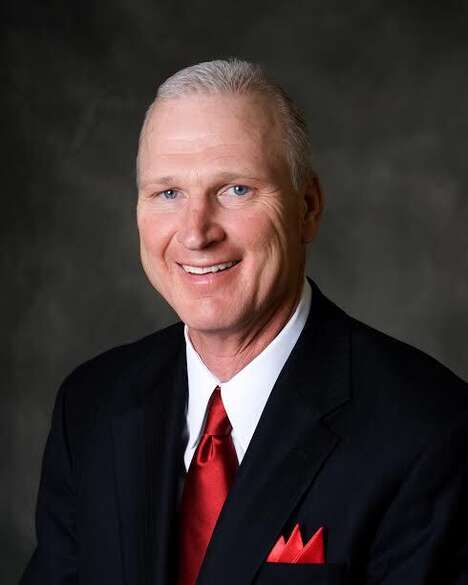 A career hotelier since the tender age of 13, Roger Bloss has always had an incredibly dedicated work ethic, earning himself the position of General Manager running hotels by the age of 17, the youngest in the history of Holiday Inn. Always on the lookout for optimizing opportunities, Bloss started looking for companies that were franchising when he noticed that this was a trend among hoteliers and, in no time, became the Vice President of Franchise Services at Travelodge in his late 20s, and when he was asked to become President of Knights Inn, he managed to grow the chain from 0 to 250 hotels through franchising.
Now the Founder and CEO of Vantage Hospitality Group, the 8th largest hotel company across the globe, Roger Bloss still remembers his astounding journey from making people's beds to the lead position in his corporate office. The most important thing, he explains, is staying in-tune with people's wants and needs, and by exceeding their expectations at a value-added price point, Bloss was able to make his own hotel company as successful as it is today.
Three questions with Roger Bloss:

1. How do you empower your team to generate new ideas?
I really wanted to create an environment where the culture of the company allowed people to feel comfortable to be vocal and seek different positions about which way we should go. With the focus on the culture in our company, age has no relevance when it comes to seniority. I have employees with a broad range of experience and business backgrounds, including some that are fresh out of high school, and they're all placed at the same level when they come in. I'm heavily involved in employee meetings and I always have an open line through which anyone can approach me. Entry-level employees have regular contact with higher-ups because I find that creating an approachable and comfortable environment for employees opens the door for generating a lot of creativity. We all get the same research and trend data that everyone else gets, but then we generate good ideas when we put the pen to paper and determine how we can use those trends to engage people. On any given day, we have over 100,000 people walking through our members' hotel doors so we have lots of opportunities to engage our customers.
2. What resources does your team use to find trends and stay ahead of the curve?
Because my company has had so much profile and success, I have been fortunate enough to have been exposed to a lot of opportunities. One of the most notable was the chance to become an advisory on the board at Cornell University where I currently sit in on leadership meetings, mainly dealing with entrepreneurship and hospitality. One such meeting took place at Google headquarters in New York City where we tested out state of the art 3D printers and even printed out our own cookies. Through these kinds of opportunities, I get exposure to new and innovative technologies way before others do and I get to evaluate them and decide if they're a good fit for my company.
Along the same lines, Vantage and I are also investors and I am an advisory board member of Thayer Ventures, a venture capital firm that is primarily focussed on hospitality and looks for cutting-edge startup or fairly new technology companies. We get many entrepreneurs coming to the board for start-up capital which keeps me way ahead of my competition and the industry entirely. At the same time, however, I am a firm believer in "high tech married to high touch." Basically, I can use all the social media and technology platforms in the world and get people super excited to come to my hotels, but if they have a bad physical experience, it was all for nothing. So when it comes to being ahead of the curve, you should never lose touch of the consumer and their needs.
3. Looking to the future, how will you and Vantage Hospitality Group continue to be leaders in innovation?
I keep finding innovative inspiration everywhere, including the travel industry because it's integral to everything that is important to me. A movement we're currently seeing with airlines, for example, is that foreign travel will start to exceed domestic travel within the next several years so we've got to keep an eye on trends in emerging countries, making sure our technology will be versatile and adaptable enough to translate across cultures. Millennials are huge these days as they have more access to technology and are at higher levels of spending than anyone preceding them, and, for them, what's cool today easily becomes antiquated tomorrow, especially when it comes to technology. These are the kinds of insights we need to take into consideration when it comes to developing our product.
In the future we will keep expanding with third-party companies that can add value and innovation to our company, especially those that can bring knowledge and make our business better, more efficient and more cost-effective. We won't necessarily be pioneers in technology, but we will be pioneers in the ways in which we integrate technology into the hospitality industry. Anyone can get the same information and have access to the same technology, it's what you do with it that really matters.