Accessible Social Leaders: Optimizing Twitter for Business
Related Trend Reports
Art & Design
,
Business
,
Education
,
Gadgets
,
Internet
,
Inventions
,
Marketing
,
Retail
,
Romance
,
Social Good
,
Social Media
,
Tech
,
Unique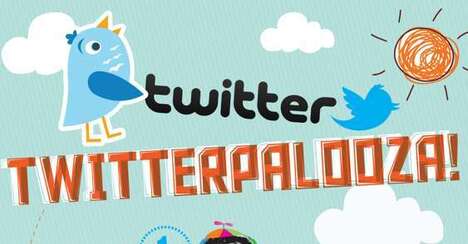 Learning to use Twitter for business is pivotal to being successful online.
The lack of leading executives that engage in social media makes for a nearly untapped arena that has potential to optimize strategy. More specifically, a recent study done by Domo reveals that "70% of corporate CEOs have absolutely no presence on any online platform; and that only 4% of Fortune 500 CEOs have Twitter accounts."
These statistics reveal that a vast majority of company leaders are absent in the angle that their company is taking to perfect its online strategy. Though social media is quite novel, and methods for business use of these tools are experimental, the ideal of accessibility has been proven to retail high merit with consumers. Perceived value increases as companies provide a trustworthy brand image for those who demand information. An exemplary case of
successful online branding
is seen in the retail CEO Tory Burch's Twitter presence. The pioneering leader of her self-made company utilizes Twitter to not only promote a tailored brand identity, but also to create customer outreach with almost immediate feedback response.
Though this strategy has worked in the retail world, the same accessible ideals can be applied to almost all types of businesses. The main goal is to create a representative voice for a company that is authoritative, trustworthy and professional. Trend Hunter's
Social Media Trend Report
can help refine tactics for a perfected online business presence.