Allowing Innovation to Happen Naturally
Tor Jenssen, Global Marketing Director, Helly Hansen
Related Trend Reports
Activism
,
Art & Design
,
Branding
,
Business
,
Education
,
Fashion
,
Health
,
Hip Fashion
,
Lifestyle
,
Marketing
,
Photography
,
Print
,
Retail
,
Social Business
,
Social Good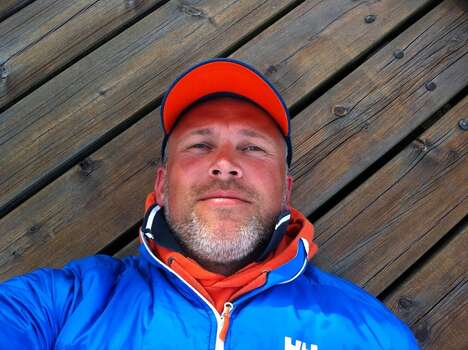 Helly Hansen is the go-to company for all your high-performance clothing products. Originating in Moss, Norway, this brand has been able to solidify itself as one of the best places to purchase your outside wear gear. Regardless of whether you are sailing or skiing, Helly Hansen has you covered. Tor Jenssen, the Global Marketing Director, has a distinct passion for what he does, and after being with the company for the last 9 years, he still looks forward to the growth that will undoubtedly happen within this iconic brand.
3 Questions with Tor Jenssen
1.How does your team generate new ideas?
We do a few different things. We work with professionals in their respective fields (sailors, mountain guides, ski patrol and instructors), and get their opinions on our products. It's not like having a sponsored athlete where their opinions are paid for. These people actively use our products, and that is why we want their perspective. A lot of our garments live in rough environments, and a lot of companies think that one fabric is the solution. We need to hand build purposeful garments through construction, enforcements and materials, and that is the best way to develop new gear. We also strongly believe in consumer insights as a starting point for generating new ideas, concepts and products.
2. Do you have any specific rituals for resetting your team to be creative?
We are so lucky to be a part of an industry that renews itself every six months. Since we have a wide array of product categories, we launch about 600 new products every half-year. We have a process in place where we do planning boards, and that helps to reset creativity. However, going about our daily business is really our innovation process.
3. What makes an innovative culture? How do you create a culture of innovation?
I think a culture of innovation stems from its processes. You need to allow innovation to take place naturally, and at its own pace. You also need to empower people to grab opportunity when they see it. We have technologies that we have developed that help to allow our teams the time necessary to create. If people are taught to recognize innovation when it happens, then you will have created a culture that is in tune with innovative practices.