Why Entertaining Narratives Should be the Focus of Your Top Marketing Methods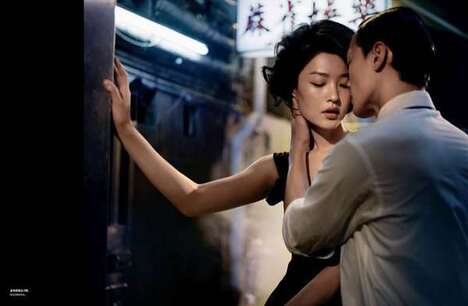 Entertainment is a major aspect of most top marketing methods, drawing in consumers and creating a narrative that both interests and inspires them. Trend Hunter's
Marketing Trend Report
presents further ways to grab consumer attention through marketing.
By using engaging narratives in your marketing campaigns, businesses can create an emotionally compelling image for their brand. In the
Du Juan Numero China September 2011
editorial, photographer Vincent Peters used his background as a filmmaker to make each image tell a story. Model Du Juan was dressed up in fashionable ensembles that were glamorous with an air of mystery due to the compelling femme fatale narrative that had been created throughout the photoshoot.
Top marketing methods often use identifiable narratives so that consumers can find themselves relating to the brand and its message. In
riot advertorials
for example, companies use protest imagery as part of their marketing strategy in order to capitalize on the emotional reactions they arouse. Similarly,
JOE BOXER
, staged a fake protest as part of a media launch to draw attention to their fundraiser marathon. Participants of the fake riot wore underwear over their clothes and congregated outside of the hospital, drawing awareness and support from people passing in the street.
By incorporating an element of entertaining narrative in a marketing campaign, brands can connect with consumers on a more emotional, personal and ultimately, lasting level.